Divorce, as much as marriage, is about compromise. It may not be exactly what you wanted, but often meeting in the middle is better than a battle. If a compromise can be reached it is usually means less stress, less delay and less cost.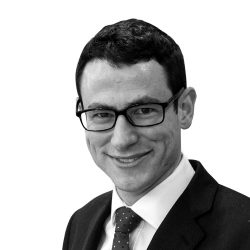 Most separating couples recognise this. The vast majority of divorcing couples never set foot inside a court. They're able to agree how their finances should be sorted out and the arrangements for the children without the need for a judge.
Once you have an agreement, it is important to make sure it is binding and enforceable. Unfortunately, many people agree something informally, but never get it put into a binding agreement. This leaves them at risk if their ex-spouse fails to keep their side of the bargain.
I have seen cases where one person thought that they had an agreement only for their ex-spouse to make a claim years after they had separated.
To protect yourself, once you do reach an agreement you should put what has been agreed into consent order. This is a document approved by a court as part of the divorce process. It is usually approved on paper, without the need for people to attend court.
As it is such an important document, you need to ensure that you get it right. A solicitor will spot issues you may not have considered and ensure it is written in such a way that it will be binding and fully reflects the agreement you reached.
For more information or advice contact our family team on info@newtons.co.uk