In February 2016, the government issued a consultation paper on their proposals to increase the fee payable to HM Courts and Tribunals Service on the application to the Probate Registry for a Grant of Probate.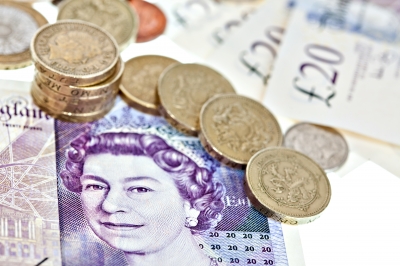 What is Grant of Probate?
A Grant of Probate gives an Executor or personal representative in a deceased's estate evidence of their authority (which derives from the will or by the statutory trusts in an intestacy) to collect in the assets of an estate.
It is not always necessary to obtain a Grant of Probate, and the new fee structure proposals take that into account in that approximately 58% of all estates in England and Wales are thought to have estate assets under the new fee threshold of £50,000, and will not incur a fee in an application for a Grant of Probate.
However, 42% of estates will not benefit from the new fee structure and will pay significantly more to obtain a Grant of Probate. A grant will most usually be required, amongst other reasons, in the following circumstances:
To release funds from investments or held in banks and building societies over a certain limit;
To sell or transfer shareholdings;
To sell or transfer property if it is owned as tenants in common, (rather than the right of survivorship applying – many jointly owned properties are held as tenants in common where each individual owns their own share) or in the deceased's sole name.
The fee payable on an application for a Grant of Probate must be paid up front and funded by the Executor or family if there is no available cash in the estate (for example if the estate mainly comprises of property which needs to be sold).
New Fee structure
This is the new fee structure due to be implemented in May 2017 and will apply to all applications made after that date:
| | |
| --- | --- |
| Value of estate | Fee required |
| 0-£50,000 | Nil |
| £50,001-£300,000 | £300 |
| £300,001-£500,000 | £1000 |
| £500,001-£1,000,000 | £4000 |
| £1,000,001-£1,600,000 | £8000 |
| £1,600,001-£2,000,000 | £12,000 |
| £2,000,001 or more | £20,000 |
In the government consultation, of 831 consultees responding to the question of whether they agreed to the new fee structure, 13 agreed with 810 disagreeing (8 had no view). This equates to just 1% of consultation respondents, which included law firms, members of the public, the senior judiciary and professional bodies agreeing to the new fee structure, and yet the new fees are due to come into force in May 2017. The full government consultation response is available here:
https://www.gov.uk/government/uploads/system/uploads/attachment_data/file/594451/probate-consultation-response.pdf
One of the problems with the proposals for higher fees is that in cases there may be a vulnerable surviving spouse living in their home with a value which puts the application fee into a higher bracket, but they are not cash rich. This puts a pressure on the surviving spouse and family at a difficult time to fund a substantial fee which bears no relation to the amount of work involved in producing a Grant of Probate.
Another issue is that farms and small businesses which may be asset rich but cash poor will now have to find the funds to pay these fees if the owner dies. These businesses currently have 100% relief from inheritance tax to ensure that they do not have to sell assets and damage the business if the owner dies. However, there is no relief from probate fees and farmers or businesses could find themselves having to sell land and assets to meet the new fees, and they may need to borrow money in the meantime as a Grant of Probate is required in order to sell.
There may also be a temptation to avoid the need for a Grant of Probate at all, which may mean that unwise decisions are made with regard to property and assets such as the inappropriate use of trusts, placing assets into joint names or pressure to gift property or assets which may still be needed.
If you would like any further advice about structuring your estate, the use of trusts and lifetime planning please contact a member of our private client team or info@newtons.co.uk
If you would like to sign a petition to ask the government to look again at the proposal to increase the fees the link is here:
https://petition.parliament.uk/petitions/188175