A FORMER law student, who took an office assistant job to fund his studies, has become Newtons Solicitors first trainee to qualify as a solicitor.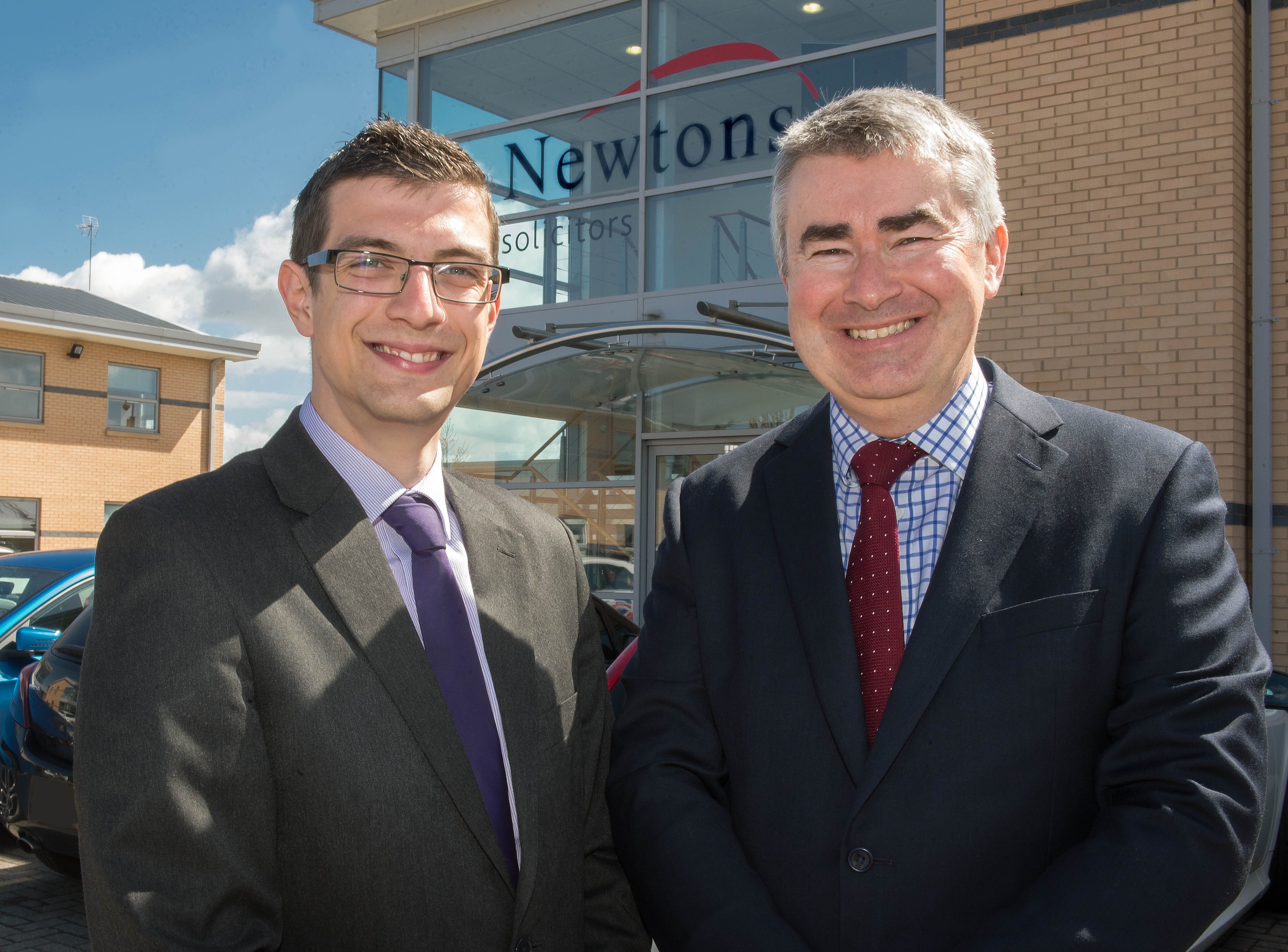 Ryan Carter, 24, became an office assistant at Newtons Solicitors head office, Knaresborough, in 2013 while studying on the part-time Legal Practice Course (LPC) at University of Law, York.
Newtons' staff were so impressed with his diligence that Ryan was offered a chance to become the firm's first trainee in August 2014. Ryan gained a distinction in his Post Graduate Diploma in Legal Practice enabling him to begin his training contract.
He has since gained experience in different roles at Newtons including as a debt recovery manager in the litigation department and conveyancing. On qualifying he has joined Newtons' private client team drafting wills and dealing with probates.
Ryan Carter says: "I am thrilled as training contracts are increasingly difficult to secure. I can finally say I'm a qualified solicitor, a dream of mine for many years.
"I have received excellent training and have appreciated all the time that supervisors and colleagues put in. Becoming Newtons' first trainee solicitor will stay with me throughout my career. I have committed a lot of time and money to get here so I'm going to enjoy every second."
Newtons Solicitors managing director, Chris Newton, who founded the firm in 2009, says: "We are delighted to have helped Ryan get his foot on the ladder in what we are sure will be a very successful career."