Fast-growing law firm Newtons Solicitors has strengthened its North East teams with three new appointments.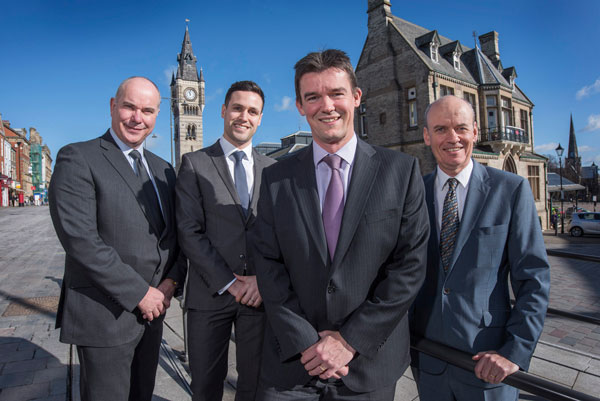 Three new solicitors, who will work out of Newtons offices in Darlington, Stokesley and Richmond, have joined from a North East law firm.
They are Dave Birks, who is appointed an LLP member of Newtons litigation team; his assistant, Mark Reeves, a newly-qualified solicitor and David Lucas who joins as an LLP member in the commercial team.
The appointments follow Newtons' acquisition of long-established Stokesley solicitors, Thorp Parker LLP, last autumn.
Newtons Solicitors managing director, Chris Newton, says: "We are thrilled by all these appointments which considerably bolster our presence in the North East.

"Having fought against Dave Birks in court I'm delighted that he has joined Newtons together with Mark Reeves. They strengthen our litigation presence in the North East considerably for both commercial and private work. This builds on the success that we are seeing across our northern offices and following the recent Thorp Parker Acquisition."

Dave Birks said: "There is considerable competition between law firms in the North East. I'm delighted to join Newtons which is among the fastest-growing firms in the region. Its modern approach is just right for the current business environment, providing affordable, top-level legal services and practical advice."

David Lucas added: "The team environment at Newtons is refreshing and their approach and office network across Yorkshire and the North East is well suited to clients' needs. I'm looking forward to playing a role in the firm's continuing expansion."
Newtons Solicitors' group fee income increased from £1.8M in 2013 to £2.6M in 2014 and is expected to leap to £3.7M this year.
Newtons Solicitors, founded by Chris Newton and his wife, Sarah, who is also a director, also has offices in Harrogate, Ripon, York, Ilkley, Leyburn and Knaresborough. The group has 13 directors and LLP partners and 38 lawyers.