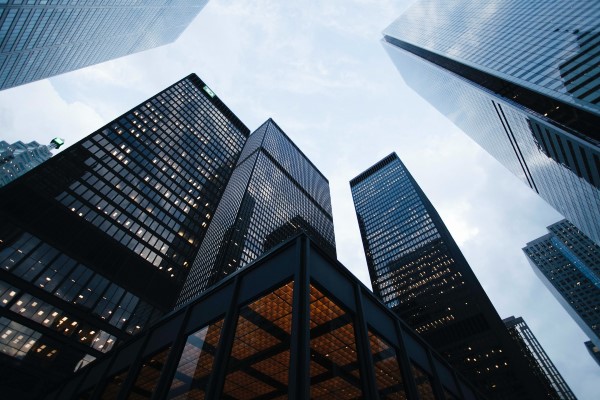 Commercial landlord and tenant law can be complex, particularly when disputes arise. There are a number of options available for landlords faced with a commercial tenant who is not paying rent. Landlords should consider all the options open to them, including:
First and foremost, forfeiture.
Insolvency.
Debt Recovery Proceedings.
Commercial Rent Arrears Recovery.
 What can a commercial landlord do to collect unpaid rent?
Forfeiture
Most commercial leases provide for a forfeiture clause. There are 2 options open to landlords to effect forfeiture:
Landlords can effect peaceable re-entry and change the locks.
Alternatively, landlords can obtain an order from the court.
Due to the disruption to business, tenants can rarely afford to face the risk that their landlord will effect forfeiture against them as this would necessitate locating alternative premises at short notice and relocation costs.
Forfeiture is also risky for landlords:
Landlords need to carefully consider whether effecting forfeiture will result in having a void period before another tenant is obtained.
Landlords need to ensure they do not waive their right to forfeit by inadvertently acknowledging the ongoing existence of the lease and being exposed to a potential claim for wrongful forfeiture.
As a result, landlords need to weigh up whether to delay matters and seek a formal order from the court, as opposed to effecting peaceable re-entry.
Landlords also need to keep in mind whether to delay advertising the premises for letting and obtaining another commercial tenant, until it is known whether a claim is to be made for wrongful forfeiture. If a landlord does obtain another tenant and the original tenant successfully claims wrongful forfeiture, damages will become payable to the original tenant.
In reality, at that stage, the landlord/tenant relationship is likely to have broken down, and both the landlord and the tenant will be very reluctant to continue with the lease.
Insolvency
If commercial tenants are not paying rent, landlords can seek to make their tenants insolvent:
Individual tenants are made bankrupt. As a precursor a statutory demand must be served providing 21 days to pay arrears.
Companies are wound up. It is recommended a letter is forwarded first, providing an opportunity for the company to pay.
For tenants, the presentation of a bankruptcy petition or a winding up petition is likely to have significant implications on its business, as its credit rating will be adversely affected.
For landlords, this is a drastic step to take. There is no guarantee presenting a petition will provide rent payment, as any assets the tenant has will be distributed to all its creditors.
Debt Recovery Proceedings
Landlords can issue court proceedings to obtain a County Court Judgment (CCJ) against the tenant for rent arrears accrued.
Again, as a precursor, commercial landlords are expected to follow the pre-action protocol for civil claims and send a letter before action, providing the tenant with an opportunity to pay the rent owed.
Obtaining a CCJ is only the first step. Once obtained, landlords then move onto enforcement and obtaining payment from the tenant.
CCJs can be pointless, unless the tenant has income or assets to enforce against.
Landlords can look to obtaining a charging order or a third party debt order.
Finally, landlords can also instruct the court bailiff or high court enforcement officer (formerly known as sheriffs), but ordinarily landlords would use the Commercial Rent Arrears Recoveryprocess.
Commercial Rent Arrears Recovery
A common way to address commercial tenants not paying rent is through Commercial Rent Arrears Recovery (CRAR). This involves the instruction of licenced enforcement agents who will either obtain payment of rent due or seize goods at the premises to cover the rent due.
This is a relatively simple process, if the tenant has valuable goods at the premises.
The agent will either:
Enter into a controlled goods agreement (formerly known as walking possession) of the goods at the premises. Taking an inventory and obtaining the tenant's signature to confirm the goods identified on the inventory will not be sold, until the rent arrears are paid.
Secure goods at the premises.
Or remove goods from the premises.
Ordinarily, the agent provides 7 days notice of their attendance.
Rent Deposits
Landlords can also draw down on rent deposits and require a top-up.
Guarantors
Landlords can pursue guarantors for arrears – either a guarantor under the lease or former tenants who have entered into an Authorised Guarantee Agreement (AGA).
Notice must be served on former tenants within 6 months of arrears becoming due.
Can you evict a commercial tenant for not paying rent?
Yes, as discussed earlier, if the lease has a forfeiture clause, landlords have the right to re-enter the property peacefully, change the locks and terminate the lease, effectively evicting the commercial tenant. Forfeiture needs to be handled cautiously as there are risks for landlords to consider, including potential claims brought against them for wrongful forfeiture.
To sum up, landlords have a number of weapons in their armoury if commercial tenants are not paying rent, and they need to consider carefully which route to go down.
Should you require any assistance in relation to commercial property law and commercial rent arrears, please contact Inderjit Gill at Newtons Solicitors.
About the Author 
Inderjit Gill is a highly respected commercial litigation solicitor with over 20 years of experience acting on behalf of businesses and company directors. He specialises in all areas of commercial litigation including debt recovery, contract disputes, property disputes and more.