January is known in the family law world as 'divorce month' as family lawyers invariably see an increase in calls from clients who have experienced a difficult and trying festive period.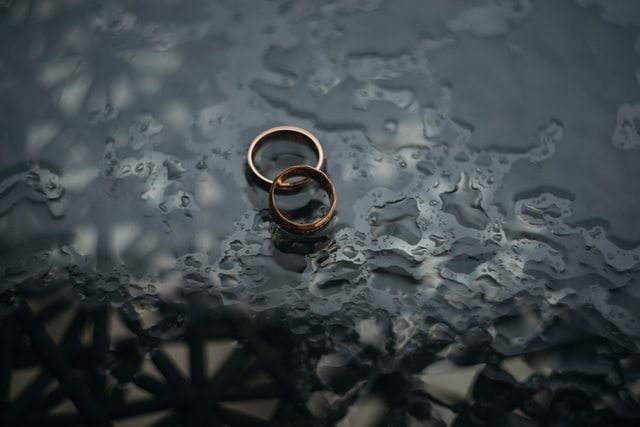 The magnified expectations, financial pressures and underlying family tensions can expose cracks that had, for the earlier part of the year, remained papered over.
Visiting a solicitor to discuss the breakdown in your marriage can be a difficult step as, for many, it is stepping into the unknown.  Divorce has unfortunately become all too common and everyone has a story about family members or colleagues who have been "taken to the cleaners" or have read about high profile divorces in the media; people are often told largely incorrect 'facts' about what to expect and how the process works.  The most common myths that solicitors at Newtons have come across are as follows:
1.        "All divorces are acrimonious."
FALSE – For the majority of people, reaching a quick agreement is their primary objective and the best way to do this is to compromise and work with your spouse rather than against them. Acrimonious divorces are relatively few and far between.
2.        "Divorce can be based on 'irreconcilable differences.'"
FALSE – One of the most common reasons given for marriage breakdown is that the parties simply no longer get on and they have grown apart.  Unfortunately, for an immediate divorce, this is insufficient and the only two facts available are unreasonable behaviour or adultery.  The alternative is to wait a period of two years and petition for divorce based on that period of separation with your spouse's consent.
3.        "Children always live with their mother."
FALSE – Whilst it has historically been the case that the children´s main carer will have been their mother, more and more 'shared care' arrangements are being entered into. If both parents have had important roles in raising and looking after the children and are able to continue providing this level of care, then no presumption should exist in favour of the mother.
4.       "The breadwinner will get the lion's share of the assets"
FALSE – Following a number of important decisions by the Courts, it is now widely accepted that the contribution of the home-maker is considered as important as that of the breadwinner. There are a number of factors laid out in the law which the Courts must have regard to when deciding on a financial settlement; financial contributions is just one of these.
5.       "It will take years and we will end up in Court"
FALSE – In the majority of cases settlement can be reached by agreement within months, not years, and clients will not set foot in a court room.  This step is a last resort once all other avenues have been considered.
At Newtons, our family law team are all members of Resolution and offer a service tailored to meet your needs and expectations.  Please call Lucy or Sam on 01423 789050 for an informal discussion about your situation.
The information contained in this article is intended for guidance only and is not intended to provide specific legal advice to you. Expert advice on any issue should always be obtained. Newtons Solicitors Limited does not accept liability for any loss that may arise from relying on or using the information contained in this article.