Migrant Workers - "fines doubled for employing illegal migrants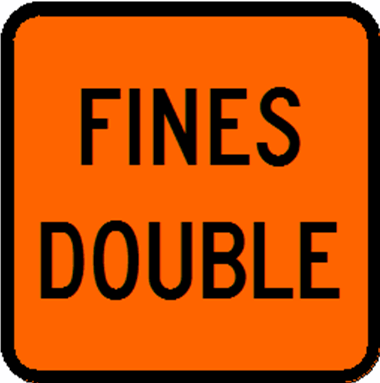 On 16 May the maximum civil penalty which may be payable for illegally employing adults who are subject to immigration control but do not have the right to work in the UK increased from £10,000 to £20,000. The new maximum applies to contraventions not occurring solely before 16 May.
New guidance published by the Home Office to assist employers can be found here: Employers Illegal Working Penalties.
The Immigration Act 2014, which received Royal Assent in May, prevents employers from appealing against a civil penalty unless they have first made an objection to the Secretary of State. It also provides that a civil penalty may be recovered as though it were due under an order of a court. This means that the debt may be registered with the court and enforcement action pursued without the need for a court order. It is not yet known, however, when these two provisions will come into force.
Accrued holiday pay due, even if the employee dies!
The European Court of Justice has just delivered a decision which makes clear that an employee's estate can claim against an employer for any holiday pay which has accrued, but not been taken at the time of an employee's death.
The interestingly-named case of Bollocke v Klass & Kock BV, Mrs Bollacke's husband had been on long term sick leave until he died in November 2010.  During that time he had accrued a staggering 140.5 days annual leave.  The usual rules provide that a payment in lieu can be made in respect of accrued holiday when employment ends.  The European Court decided that there was nothing in the Working Time Regulations which allowed the employer to withhold that payment even if the employee had passed away.
On a practical note, employers should ensure that they are keeping a tally of accrued holiday pay for employees on long term sick leave.  Employer's can request that employee's take annual leave in certain circumstances and this can be a useful way of ensuring that the accrual is manageable for all concerned.
National Minimum Wage – applies to carers for time "sleeping in"
The Employment AppealTribunal has held that where a care worker was required to work a number of 'sleep in' night shifts at her employer's premises, and be available for emergencies, the 'sleep ins' constituted 'time work' for the purposes of the National Minimum Wage legislation.
What does this mean?
The carer was entitled to be paid at least the hourly rate of the National Minimum Wage rather than the lump sum for each sleep in shift which her employer had been paying her as that equated to substantially less than the NMW.
The Employment Appeal Tribunal recognised that it is ´very difficult´ to distinguish between cases where a worker was ´at work´, being paid to be on the employer´s premises ´just in case´, and where a worker was ´on call´ and not deemed to be working the whole time.
It said that an important consideration in determining whether an employee is carrying out time work is why the employer requires the worker´s presence. If the employer requires the employee to be on the premises pursuant to a statutory requirement to have a suitable person on the premises 'just in case' (as was the case here) that, it said, would be a powerful indicator that the employee is being paid simply to be there and is thus deemed to be working regardless of whether work is actually carried out.
What should employers do?
Care homes who are required by law to ensure that at all times an appropriate number of suitably qualified, competent and experienced persons are on their premises should ensure that those staff are paid the NMW when they are required to be at the premises even if they are allowed to sleep during that time.
Reference: Mr J Esparon t/a Middle West Residential Care Home v Miss L Slavikovska
All employees can request flexible working – 30 June 2014
The Government is extending the right to request flexible working to all employees. The right to request flexible working will be extended to cover all employees after 26 weeks´ service, rather than only those with responsibilities for children or dependent adults at the moment. From this date employers will have a duty to consider all requests in a reasonable manner. Employers will have the flexibility to refuse requests on business grounds.
Who can exercise the statutory right to request flexible working?
Employees with at least 26 weeks´ continuous employment at the date of the request and if they haven´t already made a request within the previous 12 months.
Note: agency workers are excluded
What kind of change can be applied for?
If the employee meets the above criteria then they can request a change to their:
hours of work;
times of work; and/or
place of work.
How should an employer deal with a request?
The Employer must:
deal with a request in a reasonable manner;
comply with time limits for considering applications, holding meetings and giving decisions; and
Only refuse a request on one or more limited grounds including:

additional costs;
inability to reorganise work among existing staff; or
detrimental impact on performance;

Avoid discriminating against employees in the way applications are handle
What should I do if I receive a request?
properly consider the employees request and discuss it with them if you can´t immediately agree
contact Newtons Solicitors to discuss any concerns, obtain notes on what to discuss in meetings and template letters confirming or rejecting applications.