A fast-growing Yorkshire law firm has completed a deal which takes it to more than 70 staff and a £3.7m turnover.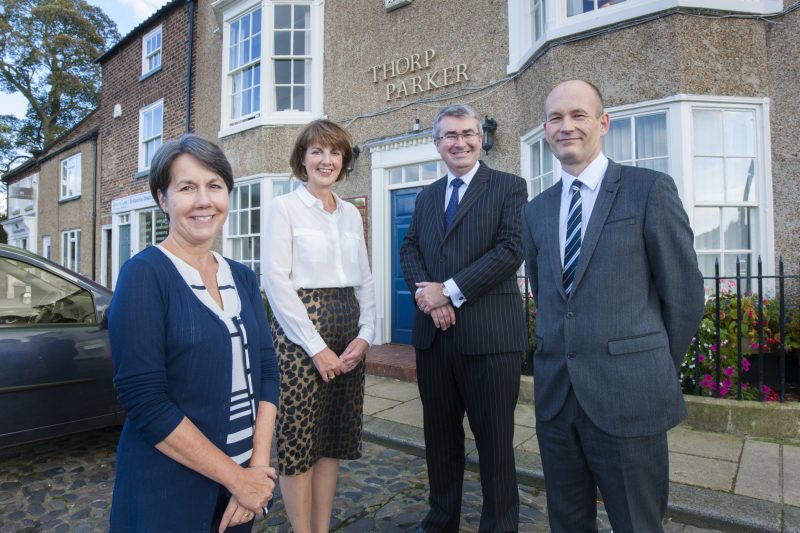 Newtons Solicitors Group, founded by husband-and-wife directors, Chris and Sarah Newton in 2009, has opened its ninth office across three counties with the acquisition of long-established Stokesley solicitors, Thorp Parker LLP.
The acquisition, negotiated with Thorp Parker principals, Richard Parker and Paula Warburton, will see the Stokesley practice become Thorp Parker Newtons and continue  to operate from its premises at Martin House in Stokesley High Street.
Thorp Parker, which opened in 1978 and has a £700,000 turnover, currently offers commercial and company law, property law, trusts, wills and probate, through a team of four solicitors, which also includes Bernadette Sullivan and Martin Donnelly.
Following the acquisition, Richard Parker and Paula Warburton are joined by Christopher Newton as a new LLP Member at Thorp Parker Newtons and the practice will start to offer additional services, including litigation and family law, through the wider Newtons Solicitors group.
Newtons Solicitors managing director, Chris Newton, says: "I'm very pleased to have the Thorp Parker team as part of our group given the real benefits we both offer each other.

"Thorp Parker is an incredibly strong business and will strengthen our commercial client base in North Yorkshire while we will be able to help with the burden of practice management and provide support and wider legal services to the local community through our regional group of solicitors."
The acquisition means that Newtons Solicitors  Group now has more than 70 staff, including 15 LLP members and directors and 44 lawyers at offices in Knaresborough, Harrogate, Ripon, York, Leyburn, Richmond, Darlington, Stokesley and Ilkley across North Yorkshire, Durham and West Yorkshire.
Richard Parker says: "Paula Warburton and I  have been involved in discussions with Chris for some time and are confident that this will benefit our current and future clients. Our access to Newtons' extra resources will help us to cope with the high volume of work we are dealing with and to develop Thorp Parker further. We, and all at Thorp Parker, very much look forward to working within the Newtons Solicitors Group."
Issued for Newtons Solicitors by Mike Clarke Communications Ltd. Press contact: Mike Clarke, tel: 01423-501663.