A Lasting Power of Attorney (LPA) can be made for both Property and Financial Affairs and Health and Welfare. These documents can be put in place at any time, and it is important to consider setting them up, no matter what age you are.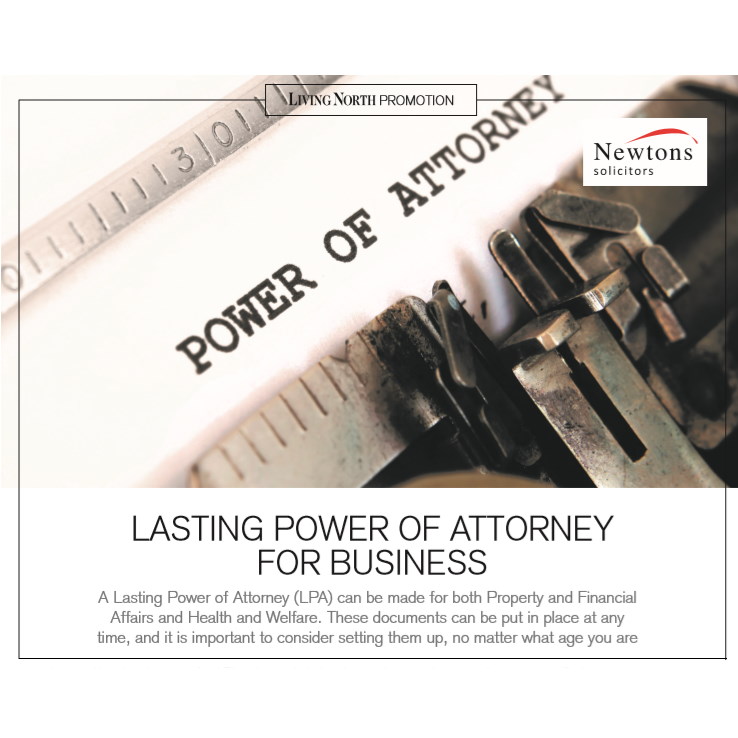 It is possible to limit the scope of an LPA so that it only deals with some of your affairs, for example you might want to limit an LPA to ensure that your attorneys can only deal with your business affairs, rather than your personal affairs.
There are many reasons why you might be unable to manage your business. For example you might be on holiday or away on a business trip and uncontactable, or you may have had an accident or you might have a medical condition that has incapacitated you.
The Mental Health (Discrimination) Act 2013 stipulates that generally, a company director or a business partner cannot be removed as a director or partner if they lose mental capacity. A business LPA would allow the chosen attorney(s) to make decisions on behalf of that partner or director to ensure the business can be properly managed.
As a sole trader, if you lose capacity you would be unable to continue running the business. You would also be unable to sell or wind up the business, and if you did not have an LPA there would be nobody with authority to manage the business on your behalf.
If you lose capacity, there is no automatic authority for someone to act for you. If you do not have an LPA then someone will need to apply to the Court of Protection for a Deputyship Order. This can be very expensive and take many months to be finalised, during which time your business may suffer because it cannot be managed properly. In addition, you have no control over who applies to the Court of Protection, so the person who is ultimately appointed to manage your affairs may not be the person you would have chosen.
When considering a business LPA, you should ensure that your chosen attorney(s) are people that you trust and who have the necessary knowledge and skill to manage your business affairs.
The LPA does not prevent you from managing your own business as long as you are willing and able to do so; it merely provides the "insurance" of someone being available to assist if you are unable to manage your business affairs yourself for any reason.
We have a specialist team at Newtons Solicitors who can assist you in both Lasting Power of Attorney and Deputyship matters.
Newtons Solicitors – When you need us, we're with you every step of the way.