Newtons Solicitors explore Leasehold Enfranchisement: The right to extend your lease.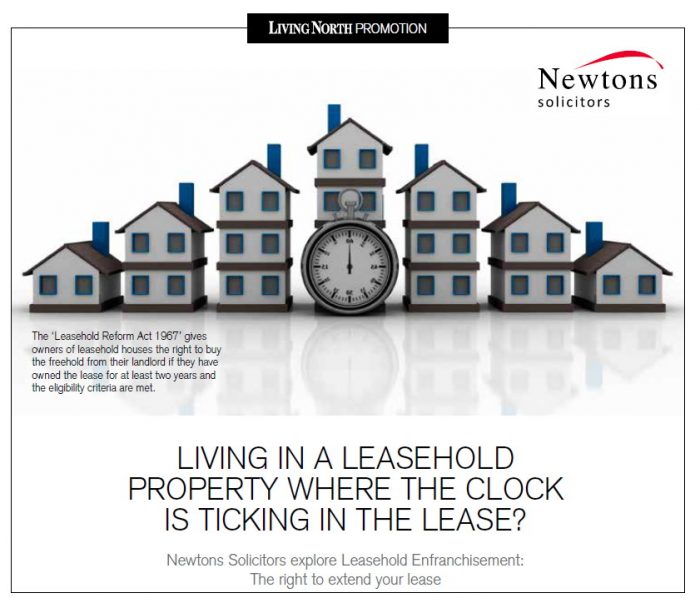 Owners of leasehold flats may want to extend their lease, particularly if it has less than 80 years to run, after which it can become increasingly expensive to extend and it might be more difficult to sell the property, due to mortgage lender requirements, until the lease is extended. It is normally possible to agree a lease extension with the owner of the freehold, however the "Leasehold Reform Housing and Urban Development Act 1993" gives the right to extend a lease and provides the formal statutory procedure for doing so, subject to meeting eligibility criteria.
This Act also grants the right, subject to qualifying criteria, for the owners of flats in a building to join together and buy the freehold of that building through a new management company. This is known as Collective Enfranchisement. The procedure is complex and it is advisable to seek specialist advice when undertaking this process.
The "Leasehold Reform Act 1967" gives owners of leasehold houses the right to buy the freehold from their landlord if they have owned the lease for at least 2 years and the eligibility criteria are met.
Ailsa Monaghan is a senior property solicitor with Newtons and specialises in leasehold extension and enfranchisement cases, assisting clients throughout England and Wales with
Lease Extension applications both voluntary and under the Leasehold Reform, Housing and Urban Development Act 1993
Freehold Reversion Transfers, both voluntary and applications under the Leasehold Reform Act 1967
Collective Enfranchisement.
When it comes to Residential Property, no matter the size or value of your home, whether you are selling or buying, whether on leasehold or freehold. when you need us we really are with you every step of the way…
Contact Ailsa Monaghan on 0800 038 5500.