Newtons Solicitors Limited throws its weight behind the campaign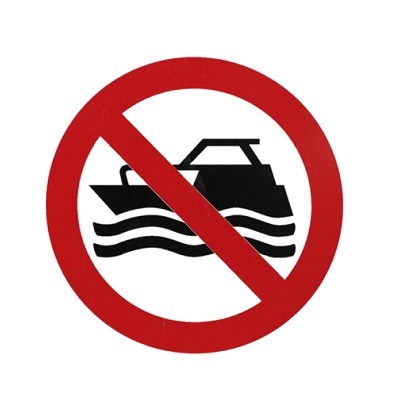 By Christopher Newton, Managing Director
As soon as I heard of the application by Lowther Estates to the Lake District National Park Authority seeking a Certificate of Lawfulness of Proposed Use or Development (CLOPUD) in relation to the mooring of up to 10 forty foot holiday boats on the small lake of Grasmere ("Gentleman's Yachts" as they call them in their application), I made contact with the newly established community group "Houseboats-Off-Grasmere" to offer my support. I also said that I was happy to offer my skill set – being a solicitor – if it would be of assistance.
A coffee with the founder of the protest group, retired postman Andy Astle, was arranged for the following morning and we discussed his plans and how I might help. My first task was to get to grips with the application and draft a legal response in opposition.  The resources of my business were put at the disposal of the group – free of charge of course for such a worthy cause.
The first event that Andy had organised was a protest walk, from the White Moss car park to the shores of Grasmere, where holiday makers would take a rowing boat to their "gentleman's yacht" for their holiday.  A group of us met at the Banerigg Guest House overlooking Grasmere before setting off to the car park, our protest banners in hand.
Andy was naturally nervous that we would be the only ones present but little did Andy know at that time the huge national support and interest that would be generated.   There was relief when we saw our first small group of 4 who were there to support but the crowd quickly grew to over 200 people.  Tim Farron MP joined the march and interviews were recorded by the BBC and ITV news. The fight has since made the national press and has become all-consuming for Andy (with media interviews and further planning of protests), Joe Nichols (who has injected an incredible amount of energy into an excellent and hugely successful online marketing campaign) and myself (dealing with issues from a legal standpoint).
The application that has been made is not a planning application. So questions as to the desirability of the holiday boats is not in issue. It is an application as to whether it would be lawful for Lowther, as owner of Grasmere, to moor the holiday boats for commercial use. So the only things to be considered will be fact and law.
The facts will be how the lake of Grasmere is currently used compared to the new proposed use. The LDNPA will consider whether the proposed use would be lawful. If the certificate is granted then Lowther could proceed without fear of enforcement action.
The key issue for consideration when determining lawfulness is whether there would be a "material change of use". This is not legally defined and will be a matter of fact and degree in every case. This would satisfy the legal definition of "Development" for which a full planning application would be required. Our view is that to introduce boats of this size onto Grasmere for people to sleep on would be a material change of use, when the lake currently enjoys low level daytime recreational use including fishing, swimming and small rowing boats as well as its use as tranquil unspoilt countryside that is enjoyed by many.
A very strong legal opinion prepared by Planning and Environmental barrister Robert McCracken QC concludes that the application should be refused. Rural England and the National Trust have also instructed specialist counsel to advise. The QC's opinion has been submitted to the LDNPA planning authority and a copy can be clicked on below.
200 letters of representation have currently been submitted to the LDNPA planning officer Julie Birkett and I encourage you to do the same, by emailing planning@lakedistrict.gov.uk and quoting planning reference 7/2019/5808  (Certificate of Lawfulness of Proposed Use or Development).
It is critically important that we beat this application in order to hold back unnecessary commercialisation of Grasmere, which would destroy the beauty and tranquillity of what we've got not only for now but for future generations.  It is disappointing that such low value is placed on the current enjoyment of Grasmere by those wanting to moor holiday boats, spoiling the lake for so many for the benefit of what will be a relatively small level of profit and the supposed enjoyment of relatively few.  This application must be rejected. It will be rejected.
One of the warming and positive things to come out of this is how the community and indeed people from all over the country have come together to support and defend a place that means so much to them, offering what they can to contribute (whether time, particular skills, money or a simple vote of support) to the cause that we're fighting.
The link to the Application Details on the LDNPA website is as follows;
https://www.lakedistrict.gov.uk
Link to the Barrister's Opinion (PDF):
Link to the Grasmere petition:
Lowther Castle and Gardens Houseboats Off Grasmere Save Our Lakes
Grasmere Protest Facebook Page:
https://www.facebook.com/HouseboatsOffGrasmere/