Divorce rates in the UK are high and continue to rise.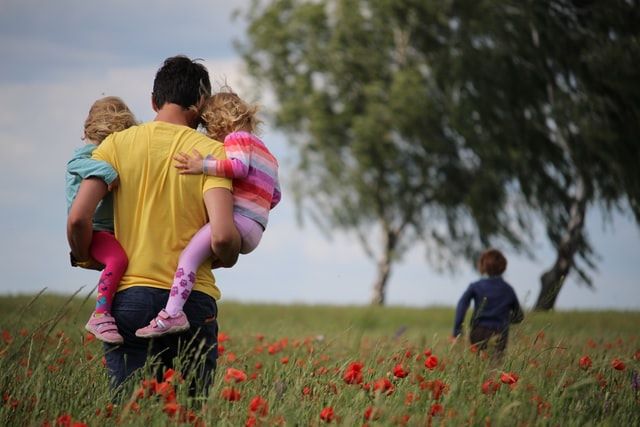 This means that there are now a significant number of children growing up in single parent households. However, a divorce settlement between the parents should not automatically lead to a physical separation between the children and the non resident parent. It is important that both parents continue to play an active role within the child's life.
The focal point of any Hearing will be the welfare of the child or children involved. Before embarking on a an application in relation to children, it is important to seek professional advice from a solicitor experienced in family law. They will be able to advise as to the best course of action, bearing in mind that the best interests of the child or children must be met.
A Court application is not something to be entered into lightly. Before applying to court, each party should consider the significant emotional impact going to court will have on all those involved.
Courts will refer to the legal framework provided by The Children Act 1989. The principles of the Act are
as follows:
1. The welfare of the child will take priority over all other matters
2. Children have a legal right to have a meaningful relationship with both parents and their extended family wherever possible.
3. The wishes of the child must be considered where age allows.
4. Any hearing will begin with the premise that children are best cared for by their own families.
5. Court orders should be avoided wherever possible.
6. Delays should be minimal.
7. Discretion and flexibility – there should be a wide degree of flexibility afforded to the courts. The court must judge each case on its own individual merits.
What Orders Can Be Made?
Under The Children Act, several afferent types of court orders are possible.
Child Arrangements Order – There are no longer be "Contact" (previously known as Access) or "Residence" (commonly referred to as custody) Orders. These Orders are replaced by Child Arrangements Order. These orders will regulate arrangements relating to where your child is to live and with whom and when the child is to spend time with any person.
Prohibited Steps Order – This order may set out what cannot happen and can only be applied for if there has been a threat of an action taking place such as removing a child from a specified area without permission.
Specific Issue Order – This order will outline certain aspects of the child's upbringing where there is irreconcilable dispute. An example might be issues regarding the child's schooling or medical treatment.
Before initiating proceedings or going to court, it is important to remember that rather than considering the rights of the parent, family law talks in terms of parental responsibility of the child. The term Parental Responsibility refers to duties, responsibility and rights of the parents. If a parent or carer has PR, they should be consulted about important decisions regarding the child and their welfare, such as schooling and medical treatment. However, it does not extend to every day matters such as bedtimes or pocket money, etc.
It is perhaps with this in mind that it has been made a legal requirement to refer all cases to mediation to consider the suitability of every case for mediation before a court application can be issued.
If an agreement cannot be reached, either privately or with the help of mediation services, an application to the court can be made.
Proceedings will be issued by the applicant and a date will be set for an initial court appointment. An independent Children's and Family Reporter (CAFCASS officer) may be appointed at this stageIf there is a welfare issue to be addressed.
If agreement is still not achieved, a further hearing date will be issued. The CAFCASS officer may be asked to write a full report and make recommendations. This can be a long process, taking some 12 – 16 weeks. The CAFCASS officer will speak to each party concerned, including the children, if they are old enough. This report usually serves to clarify issues and may lead to an agreement between the parties. If this is not the case, however, it will offer guidance for the courts when making decisions about the child.
The court will take into account a number of factors in order to make significant decisions about the
child or children. This is called a welfare checklist and includes:
-The child's wishes or feelings.
-The child's physical and emotional needs.
-Any background characteristics considered to be of importance by the court, such as possible changes
in residence or school for the child and the potential effects of this.
-The potential risk of harm for the child.
-The ability of each parent to meet the needs of the child or children.
It is important to realise that an order set by the court is a legal document to which each party must comply. It will include a warning to each party about the consequence of non compliance, which may include a fine, retraction of the order, or even a custodial sentence.
It is acknowledged, however, that over time, circumstances may change and an order may need to be adjusted or reviewed. It is therefore usually possible for either party to reapply to the court.