Understanding Break Clauses is vital as the cost of getting a Break Notice wrong can run into tens of thousands of pounds.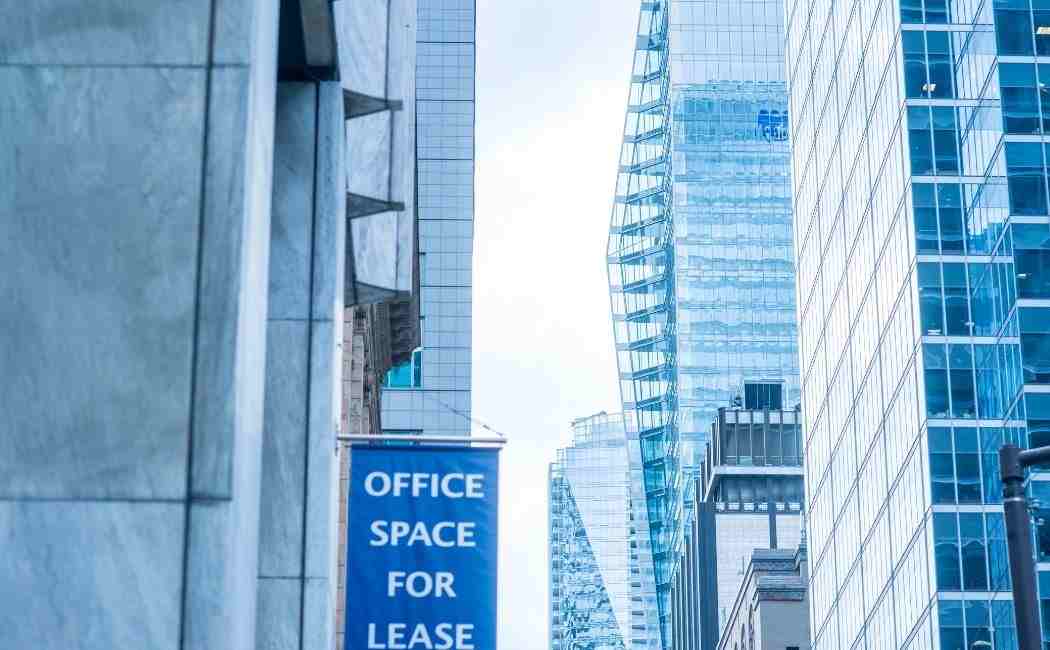 In our new world of home and agile working due to Covid-19, businesses are reviewing their office space requirements and their ability to break existing leases of expensive office space that isn't being used. Some leases have break clauses included in them – but what is a break clause?
This post will explore what a break clause is, what the common requirements are and whether or not they can be withdrawn.
What is a Break Notice?
Break Clauses, also known as Break Notices, are provisions written into a commercial lease that allow a landlord or tenant early termination of tenancy agreement. This is usually at one or more fixed points in time (for example, eighteen months and three years through a five-year lease).
Whilst serving a notice to break lease is common practice, they require careful consideration at the negotiation stage of the lease and at the point of being exercised. This is because there are often strict requirements in the lease that must be followed to the absolute letter in order to serve a valid Break Notice. Failure to do so will mean that the notice to break lease is invalid and the lease will continue, either until the end of the term or until the next break date.
When taking into account rent and business rates, the cost of getting a Break Notice wrong can run into tens of thousands of pounds. Tenants may be keen for early termination of their tenancy agreement by exercising a Break Clause whilst landlords will be scrutinising the lease to see whether there is valid service, particularly if it will be difficult to find a replacement tenant.
Common Break Notice Requirements
Break Notices must adhere to certain rules – following these is imperative to the success and validity of the notice. These requirements include:
The time for serving a Break Notice
Leases usually provide for service of a Break Notice at least 6 months before the break is to take effect. If the notice is served late, it will be invalid.
The method of serving a Break Notice
If the lease says the notice must be sent by Recorded Delivery or Registered Post, it will be invalid if it is sent by First Class Post, even if the landlord received the notice in time. Leases usually provide for alternative methods of service including hand delivery.
Different methods of service are deemed to take different lengths of time before they are considered to have been received by the landlord. For example, don't post a Break Notice on the last day if postal service is deemed to take 2 days.
Serving the Break Notice in the correct place
The lease may specify where the notice should be served. This might have to be at the landlord's Registered Office rather than their Trading Address. Be careful if the landlord's head office is in a foreign jurisdiction, even places like Scotland or the Isle of Man, as the deemed dates for service might be different.
Signing the Break Notice by the correct person
Who has authority to sign the Break Notice, particularly if the landlord or tenant is a partnership or company? Do agents have authority to sign? What if the property has been transferred to a new owner during the term of the lease?
All of these issues need careful consideration when drafting a valid notice to break the lease. It may be prudent to check the current ownership at the Land Registry by obtaining an official copy of the register. If in doubt, it might be appropriate to serve multiple notices.
Returning the property in a good condition or tenantable condition
A failure to undertake refurbishment work required under the lease could render the break notice invalid. We're aware of a case where a plumber went into a property just before a notice to break the lease was served and, upon seeing a problem with a boiler flue, placed a condemned sticker on the boiler. This caused the Break Notice to fail and cost the tenant an additional £110k in rent.
Complying with the terms of the lease
Any conditions attached to the right to break must be strictly performed in order for the Break Notice to be valid. This might include requirements to decorate the property in the last 3 months of occupation or ensure that all rent is up to date.
A common error is to only pay rent up to the intended break date. However, it is essential that no reduction is made to the normal rent payments if, for example, a full quarter's rent is due, otherwise this would be a breach of the lease causing the Break Notice to fail. Any overpayment on a quarterly rent payment as a result of a successful break can only be reclaimed if the lease provides for this, but it is a small price to pay to get out of continuing obligations under the lease.
A landlord has no obligation to point out errors in Break Notices. If you are a landlord who receives what you consider to be an invalid Break Notice, the best course of action if you want the lease to remain in place is to stay quiet. Do not say anything to the tenant or do anything that might be taken as accepting service of an otherwise defective Break Notice.
Can you withdraw a Break Notice?
Once a Break Notice has been served it cannot be unilaterally withdrawn, so be sure that you want an early termination of the tenancy agreement before serving the break lease. Serving a notice as part of a rent negotiation is a risky business.
As always, evidence is key, so make sure copies of everything are kept in case a dispute arises and facts have to be proven in court.
The requirements to ensure that a Break Notice is valid are draconian, so break clauses in commercial leases remain a breeding ground for litigation. Assuming a party is able to comply with the conditions of the Break Clause – they would be well advised to seek legal advice before drafting and serving the notice exercising their option to break.
If you are looking for comprehensive legal advice regarding drafting and serving a Break Notice, please get in touch with our specialist team, who are ready to help.