Many people have no idea what a Notary Public is until they actually need one.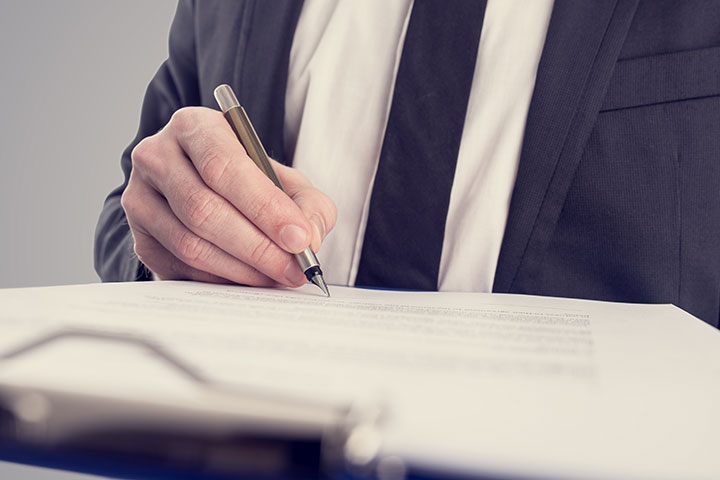 There are a relatively small number of us in the North East of England and throughout the country there are only about 900. I have variously been described over the years as a notoriety, a notorious publican, a notary republican but am happy to be referred to simply as a Notary!
A Notary is a qualified lawyer, one of the three branches of the legal profession in the United Kingdom.  The other two more commonly known branches of the legal profession are solicitors and barristers.  I am both a solicitor and a Notary.  Solicitors are authorised to deal with legal matters within England and Wales, whereas a Notary can deal with legal matters involving foreign jurisdictions worldwide.
As a Notary, I was appointed by the Court of Faculties of the Archbishop of Canterbury and I am subject to regulation by the Master of the Faculties.  The rules which affect me as a Notary are very similar to the rules which affect solicitors and I need to be fully insured, both in my capacity as a solicitor and as a Notary.
As a Notary, I am primarily concerned with the authentication and the certification of signatures and documents for use abroad but I can also provide authentication and a secure record for almost any sort of transaction, document or event worldwide.
My main role as a Notary involves providing a service for commercial firms engaged in international trade and also for private individuals.
Some of the most common areas of work in which I am involved are as follows:-
Preparing and witnessing Powers of Attorney for use overseas;
Dealing with the purchase or sale of land and property overseas;
Authenticating company and business documents and transactions for use overseas;
Authenticating personal documents, professional documents, qualifications, immigration or emigration papers for individuals proposing to live, work and/or marry or divorce abroad and the adoption of children from overseas;
Assisting in the administration of the estates for people who either die overseas or who die owning property or who were involved in business or have business interests overseas.
As well as dealing with the matters listed above, sometimes the jurisdiction to which the documentation needs to go also require additional legalisation before the documentation will be accepted in the overseas jurisdiction.
Legalisation is the process by which the signature and seal of the Notary are authenticated by the Foreign and Commonwealth Office and/or the Embassy or Consulate of the country in which the document is to be used.  My seal, which is personal to me and my signature, are registered with the Foreign and Commonwealth Office and with Embassies and Consulates and that authentication process can be dealt with by me on behalf of clients as well.
If you would like any further information about Notarial matters please contact me on joanne@newtons.co.uk or 01325 731981.