Welcome to the first of Newtons' regular employment law newsletters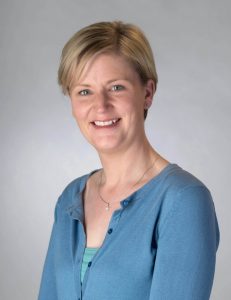 Our clients are telling us about their optimism for 2014 and we're hearing much talk of carefully considered recruitment and expansion. I, and my colleagues in the Newtons' commercial team, would love to be able to help your business with your employment law issues from recruitment to retirement and everything in between.
Newtons works around 3 simple principles:
Happy clients – we work hard to get to know our clients and what works for them;
Happy team – our engaged staff do their best for our clients;
Reasonable profit – whilst we're in this as a business, our costs are fair and provide good value to our clients.
Call Tiggy Clifford on 0800 038 5500.
Occupation Health Reports – Can employers just ´rubber stamp´ them?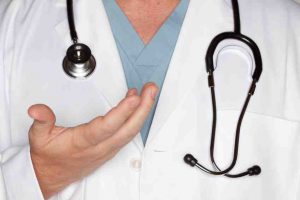 In Gallop v Newport City Council, the Court of Appeal decided that an employer was wrong to blindly accept an opinion provided in an occupational health report that one of its employees was not disabled.
What does this mean for employers?
Although employers should seek advice and guidance from Occupational Health or other medical experts, it is up to the employer to make a factual judgment as to whether or not a particular employee was disabled.  The employer should not simply 'rubber stamp' an external medical opinion.
What should employers do?
Employers themselves need to be aware of the definition of a disability for the purposes of discrimination law.
There are four questions to be answered:
Does the person have a physical or mental impairment?
Does that impairment have an adverse effect on their ability to carry out normal day-to-day activities?
Is that effect substantial?
Is that effect long-term?
When seeking advice from medical experts, you should not ask general questions about whether an employee is disabled, but specific practical questions, directly relevant to the employee's condition and their particular circumstances.  The answers to these questions will help you assess whether the criteria for disability are satisfied.
Religious discrimination – are you aware of the latest developments?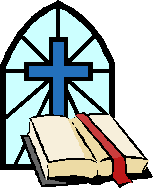 In Mba v Mayor & Burgess of the London Borough of Merton, the Employment Appeal Tribunal has held that a Christian who did not wish to work on a Sunday was not discriminated against.
What does this mean?
If a Christian worker has a deep and sincere belief that Sunday is a day for worship and not work, it could be discriminatory to require them to work on Sundays.  It is irrelevant that other Christians may not object to working on Sundays as long as the employee in question has a sincere belief which is held by some Christians.
However, in this case it was decided that the requirement that the employee work Sundays was justified and therefore not discriminatory.  This was because she was employed as a care assistant at a children's home where the children had serious and complex care needs and her contract of employment required her to undertake duties outside normal
working hours according to a shift rota which included weekends.
What should employers do?
If an employee objects to working on a particular day for religious reasons, you should first consider whether there are any alternative ways of covering their duties on the day in question and, if not, whether you can justify them requiring to work.
In Grace v Places for Children, the Employment Appeal Tribunal confirmed the decisions in previous cases that an employee who behaves inappropriately and/or unprofessionally in the way they manifest or share their religious beliefs in the workplace will not necessarily suffer religious discrimination if they are disciplined for misconduct which upset members of staff or other service users.
Case law surrounding religious discrimination is continually evolving so seek legal advice before taking any action.
TUPE – changes now in force
Changes to the rules about the transfer of employees between different businesses (the much disliked "TUPE regulations") have started to come into effect from 31 January 2014.  The changes are part of the government's plan to make employment rules more workable.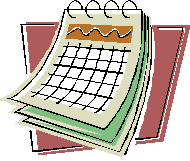 Employers who transfer staff in and out under the regulations should know:
Changes in the location of the workforce after a transfer will give grounds for dismissal;
Contract terms from collective agreements can be changes one year after the transfer, as long as the overall change is not detrimental to the employee;
Collective redundancy consultation can take place before the transfer;
From 1 May 2014, employee liability information will have to be provided 28 days before the transfer, rather than the current 14 days.
From 31 July, businesses with fewer than 10 employees will be able to consult directly with staff about transfer arrangements, rather than having to elect employee representatives;
Updated government guidance on TUPE will be published.
TUPE is a complex area of employment law and penalties for failing to inform and consult with relevant employees are severe – up to 13 weeks gross pay per affected staff member.  You should seek legal advice as soon as possible and before any transfer takes place.
New rates for statutory sick and maternity pay
The new rates for statutory sick pay and statutory maternity, paternity and adoption pay from April 2014 have been announced.
From 6 April 2014:
Statutory sick pay increases from £86.70 to £87.55, and
Statutory maternity pay, ordinary and additional paternity pay, and adoption pay increase from £136.78 to £138.18.
We've taken care when putting this newsletter together, but it provides information, not advice on particular circumstances.
Please contact a member of our team to discuss any employment law matter in more detail.