Divorce & Finances – North or South of the Border?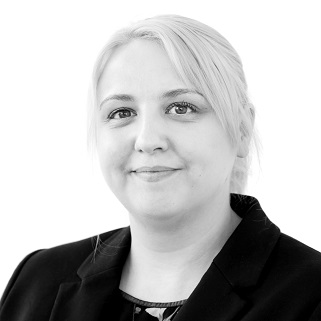 Many people incorrectly assume that it does not make a difference whether they issue their divorce petition in England, Wales or Scotland, as all three countries are members of the United Kingdom. However, divorce, and family law in general, is dealt with very differently north of the border.
Establishing Jurisdiction
Put simply, if the court does not have jurisdiction, the divorce cannot proceed. Normally there is a 'race' to issue in the more favourable jurisdiction, however when there is dispute between the internal territories of the United Kingdom (e.g. English court or Scottish court) the key fact is not who issued proceedings first, but where the parties last lived together as a couple. It is vital to get legal advice on this point before issuing to avoid incurring wasted or unnecessary costs.
If you do have a choice of issuing in either England & Wales or Scotland, it is important to consider the different approaches the Courts have regarding financial settlements.
The Position in England & Wales
Generally the approach of the English and Welsh Courts are that the matrimonial 'pot' is shared equally between the spouses, with a fair outcome being the overall aim. This pot can include assets of any kind brought to the marriage, including pre-marital acquisitions such as property and investments, as well as inheritances or gifts received during a marriage.
With regards to maintenance, the Court can order this is paid by one spouse to the other for a fixed term of any length, or indefinitely. Thanks to the English Court's generosity in this respect, London is now known as the divorce capital of the world, and the jurisdiction of choice for many.
The Scottish Approach
The Scottish Courts tend to have a much more prescriptive approach when it comes to financial settlements. They have a similar intention, that the assets of the marriage are shared 'fairly' however this does not always mean 'equally'. They have much stricter guidelines concerning what is considered a part of the matrimonial pot. For example, inheritance sums are generally excluded from the marital pot as are capital assets held prior to marriage although this would not include the marital home.
With regards to maintenance, the Scottish Courts will only order periodical allowances for a maximum term of 3 years – this is vastly different to the position in England & Wales, and will have a big impact on those couples who are income rich.
At A Glance
England & Wales
Scotland
Marital Pot

Can include all assets, even those which are pre-marital

Can include past and anticipated inheritances

Pre-marital assets (except the family home) excluded

Any and all inheritances & gifts excluded

Maintenance  

Periodical Payments available for fixed term of any length or indefinitely

Maximum Periodical Allowance term is 3 years
North or South of the Border?
The decision to issue north or south of the border depends heavily on individual circumstance, and if both are options it would be sensible to seek advice to establish which is more appropriate for your situation.  At Newtons we can offer advice tailored to your financial position and desired outcome.
You can contact Hayley Edwards, Senior Solicitor in our Family Law team, here.