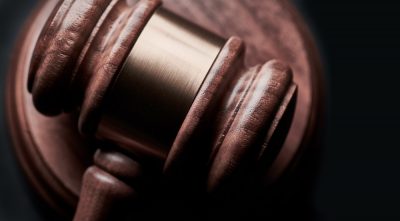 In 2017, with employment tribunal fees abolished, wronged employees were given more accessible access to justice. This post will explain how the laws have changed since 2013 and what this means for current and past claimants. For more information on what an employment tribunal entails, please read our blog post explaining the employment tribunal process.
Changes to Employment Tribunal Fees
The tribunal fees system introduced in July 2013 detailed that employees wishing to issue a claim against their employer would face fees to do so. Cases were categorised as Type A or Type B, depending on the nature of the claim, and claimants had to pay separate fees to issue the claim and for the hearing.
This meant that, in some cases, claimants would have to pay up to £1,200 in tribunal fees to bring an employment law complaint before a tribunal.
In 2017, the Supreme Court agreed with the argument presented by Unison that the obligation to pay tribunal fees restricts access to justice for a significant number of people. The fees were therefore considered unlawful, and employment tribunal fees were abolished. As a result, since 2017, individuals have not been subject to pay for employment tribunal claims.
Refunds
Since the ruling was made, those who pursued claims between 2013 and 2017 (i.e. before the employment tribunal fees were abolished) have been able to request refunds.
Past employment tribunal claimants may also be able to continue a previous claim if they weren't able to pursue it at the time due to the existence of the fees, whether they weren't able or weren't willing to pursue the case.
If the employer was asked to reimburse the claimant's fee and can prove they did so, then the employer is entitled to claim the refund instead.
Fall and Rise in Claims
The introduction of tribunal fees in 2013 brought about a significant reduction in the number of claims made (thought to be in the region of 70%).
Lord Reed, who presided over the hearing, referred to the dramatic decline in the number of claims brought. . He suggested that such a sharp fall justified the conclusion that a significant number of people who would otherwise have brought claims found the fees to be unaffordable.
As anticipated, after they abolished employment tribunal fees in 2017, there was a sharp rise in the number of claims brought.
Acting promptly and having a proactive (rather than reactive) approach to managing employment issues is important for all employers to avoid facing potential claims.
Potential Return to Fees
The ruling does not necessarily prevent an alternative fee structure from being re-introduced by the government in the future. However, it certainly suggests that any fees payable would need to be set at a level that everyone can afford, with subsidies or grants available as necessary.
If you are facing an employment tribunal claim or have any questions about the abolished employment tribunal fees, we can help. Newtons practises employment law both for individuals and businesses. If you have any queries, please feel free to contact us.