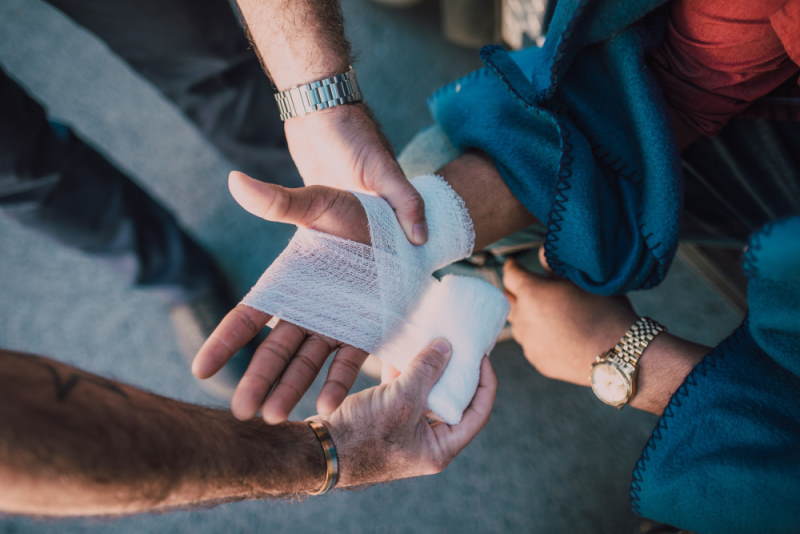 In this post, we discuss some common questions about making a personal injury claim, including how many personal injury claims go to court and what happens when a personal injury claim goes to court in the UK, as well as other key information. For more information on timings and whether or not it's too late for you to bring a personal injury claim, please see our blog.
In this video, senior solicitor Emma Carr briefly discusses the process of making a personal injury claim.
Will My Personal Injury Claim Go to Court?
What can you claim for?
There are many different types of personal injury claims that you might be able to claim, including road traffic accidents, accidents at work, slip and trips, dental claims and clinical negligence claims.
What is the process for a claim?
Initially, we will meet with you and discuss your case and who was responsible for causing the injury. Then, we'll investigate the claim for you.
For example, in a road traffic accident, we would obtain the vehicle registration details, submit the claim to the insurance company and, when we've secured the liability, we would instruct a medical expert to examine the claimant.
We'll work out the value of the claim and arrange all communication with the defendant, with your instruction. Most commonly, we will secure a settlement. If the personal injury claim is going to court, we can guide you through the process.
How long does a claim take?
If the defendant accepts liability immediately, the case might only take around six to twelve months. However, if they do not, or the case is more complex, it may take much longer.
What is the value of my claim?
A claim's value refers to the amount of compensation you are most likely to receive should your claim be successful. For example, it might include any time you've had to take off work due to your injury, the costs of medical treatment or transport, and your pain and suffering.
How many personal injury claims go to court?
It's unlikely that your personal injury claim will go to court in the UK. Only very few personal injury cases will ever see a court hearing. Most cases are settled out of court between the claimant's solicitor and the defendant's insurance company. Unless the case is particularly complex, settling out of court is much more economical for both sides' time and finances.
What happens when a personal injury claim goes to court in the UK?
If the defendant does not admit liability or will not settle out of court, your personal injury claim may go to court. If that happens, your case will typically be allocated one of three tracks.
This track is designed for claims of a lower value, where the value of the claim for damages is up to £1,500 (with some exceptions – the same track for road traffic accidents allows for a claim value of up to £5,000). Claims in this track will typically be handled at an informal hearing.
These are the most common types of claims; their value is higher, typically between £1,500 and £25,000, they are usually heard within 30 weeks of application, and they will last no more than five hours. No expert evidence should be required.
If your claim is worth more than £25,000 or is particularly complex (even if it is monetarily worth less), then when your personal injury claim goes to court in the UK, you may be assigned a multi-track claim. There is no standard procedure for multi-track claims, in order to give the Court flexibility in its handling of the case.
So, when it comes to how many personal injury claims go to court, the answer is not very many – it's more likely that your solicitor will look to create a settlement between yourself and the defendant.
If you're facing a personal injury claim, please contact us today and speak with our personal injury solicitors. Our team is highly experienced and very approachable, so you have someone on your side throughout your claim.