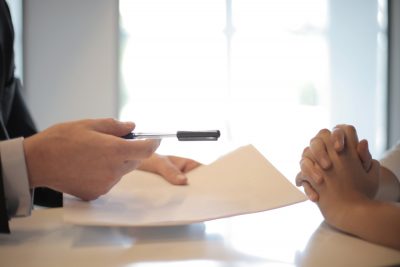 If you or your company have done (or are currently doing) work for a client but are no longer being paid as agreed upon for that work, you may be wondering how to recover your unpaid invoices.
As the hired worker or business, the most important thing is to make sure that your invoice or debt is receiving the right attention at the right time. Simple things, like getting invoices out promptly, making sure the payment due date is clearly identified, and making sure the payment process is easy by giving bank details, can all help avoid having to go through the commercial debt recovery process for unpaid invoices.
However, no matter how good that side of the business debt recovery process is, there are some instances where the customer is simply not paying up, and you need to take further action towards legal debt recovery.
How to Recover Unpaid Invoices
Before you consider unpaid invoice legal action, you should take a few steps to minimise the chances of missing out on payment and ensure that you have done everything you can before involving debt collection for an unpaid invoice.
Discuss payment terms early on

Make your expectations clear and lay out your standard payment plan, whether you have a time frame or require a deposit.
Warn your customers about your protocol for collecting unpaid invoices.

Double-check your invoice

All of the information on the invoice must be correct and up to date. Any incorrect information can lead to difficulties with your claim.

Keep a clear paper trail

Keep in writing the date you agreed that they would send you the payment and the date you gave them an invoice. According to legislation, payment is considered late if it is not received within 30 or 60 days (depending on your business). This can be the date you agreed to be paid or the date that the customer received the invoice.
Ensure you have a record of all contact between yourself and your customer, including emails and phone calls, dates and times.

Be polite

Call the customer to discuss any issues or reasons for non-payment.
Try to find a compromise or solution to any issues.
Discuss the best way forward.

Make a deal

Confirm everything in writing with a clear timescale for payment.

Follow-up carefully and persistently

If your customer stops responding to emails, try giving them a call.
Make sure you remain professional and well-mannered.

Stop working

If you are completing a project for your customer and they stop paying, you should cease working until the invoice is filled.

Explain the consequences of further non-payment

If the customer shows no signs of being willing to pay, you should consider raising it with authorities, including creating an overdue payment letter, legal action and debt collection for the unpaid invoice.
Unpaid Invoices Legal Action in the UK
Legal action doesn't necessarily mean involving a debt collection agency right away. Some of your other options include:
Alternative Dispute Resolution
Alternative Dispute Resolution, or ADR, is a form of mediation that attempts to resolve disputes without taking them into a courtroom. If you are struggling to communicate with your customer, dispute resolution can help make it easier so you can come to a fair resolution.
This is a written warning that if the customer doesn't settle their debt, that you will be able to begin court proceedings. If the debt is not repaid in full (or an agreement reached) by 21 days after a statutory demand is served, then you can apply to make the debtor bankrupt if the debt is over £5,000.
Money Claim Online (<£100,000)
If your claim meets certain criteria (available in this guide), you might be eligible to claim the money with Money Claim Online, an HM Courts and Tribunals Service system.
In the case of the debtor disputing the debt or claim, you should seek legal assistance. A litigation team will provide an in-depth indication of costs and full guidance to the commercial debt recovery process or settlement of your claim.
If you need unpaid invoice legal advice in the UK, we can help. Our expert debt recovery team will tailor their help to your situation to ensure that you reach the best possible outcome. Contact us today on 0800 038 5500 or fill in our online contact form.
This article is for general information only. Newtons Solicitors can accept no responsibility for any loss suffered by anyone acting or refraining from action as a result of anything on this website. We recommend you take independent legal advice concerning any particular personal circumstances.