All employers need to know about important employment law changes which come into force in April 2014.
Many of the changes affect the Employment Tribunal system – most significantly the introduction of conciliation through ACAS before Tribunal claims can be submitted to the Employment Tribunal and financial penalties for employers who maliciously breach employment rights.
What you need to know about ACAS early conciliation
Employees wishing to bring an Employment Tribunal claim will need to provide ACAS with basic information about theirs and their employer's details.  ACAS will then try to conciliate settlement of any potential claim, failing which the employee can bring their claim in the Employment Tribunal.
Once they receive details of a potential claim, ACAS will:
Try to contact both parties
Establish whether both parties wish to conciliate
Promote settlement terms for a fixed month long period (which can be extended by agreement for a further 14 days)
Issue an Early Conciliation certificate if conciliation is not possible – a Claimant will need to use their unique certificate number in order to bring any subsequent Employment Tribunal claim
We would advise that any employer receiving contact from ACAS regarding early conciliation should:
Talk to ACAS about the possible claim – it may be sensible to ensure that one person is nominated to deal with calls from ACAS;
Carry out a brief risk assessment of the possible claim;
Seek legal advice for any areas of concern or for information about the possible value of such claims;
Consider whether early settlement may be desirable; and
Understand the extended time limits for an employee to bring their claim.
Employers can also request ACAS's involvement in resolving a dispute which could otherwise lead to a claim against them.
ACAS early conciliation is available on a voluntary basis now, but from 6 May 2014 employees will have to submit to the ACAS process before they will be able to bring their Tribunal claim.
Fines for employers in the Employment Tribunal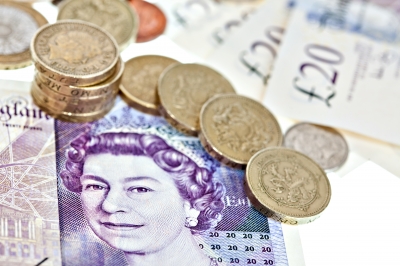 When considering fines, the Employment Tribunals may show more leniency towards new or very small employers or to employers who made a genuine mistake in committing the breach.
Where an employer loses an Employment Tribunal bought against them, the Judge can now issue a financial penalty against them if there have been "aggravating features", e.g. malicious or reckless actions by the employer.  Penalties may be more common where employment rights have been breached repeatedly or for a lengthy period or if the employer should have better handled the situation due to their size or the fact that they had a dedicated HR team.
Penalties can be issued, even if no compensation has been awarded to the employee concerned.  However, the fine will go to the government, not the employee concerned
Tribunal time limits
The time limits for employees to bring Employment Tribunal claims will be extended to take account of the new ACAS early conciliation process.  This removes the previous certainty for employers who knew that employees generally had 3 months from the date their employment ended in order to bring any Tribunal claim.
ACAS early conciliation will effectively "stop the clock" for the normal Tribunal time limits for bringing a Tribunal claim.  Time will start to run again when ACAS issue their certificate confirming that conciliation was not successful.
In most cases this means that the time limit for employees to bring most claims will
Employers will still have 28 days from when the Tribunal receives the employee's claim form to submit their response.now be 3 months, plus the time during which ACAS tries to conciliate.  However, there will be a minimum period of one month to bring a claim after the end of any ACAS attempt at conciliation.
Employment Tribunal deadlines have, historically, been strictly enforced and this is likely to continue so we would advise that you take particular care!
Do you need help keeping on top of employment and HR issues?
Whether you are an employer, senior executive or employee, Newtons HR can help with everything from complex Employment Tribunal claims to day-to-day HR management Newtons HR enables you to easily manage all your employment and HR issues. it includes manager's toolkits, employment contracts and policies, personnel records and self-service holiday and absence management systems – all supported by our highly experienced and personable employment law team via our one-to-one telephone and email helpline.
Please contact Tiggy Clifford on 01904 409073.