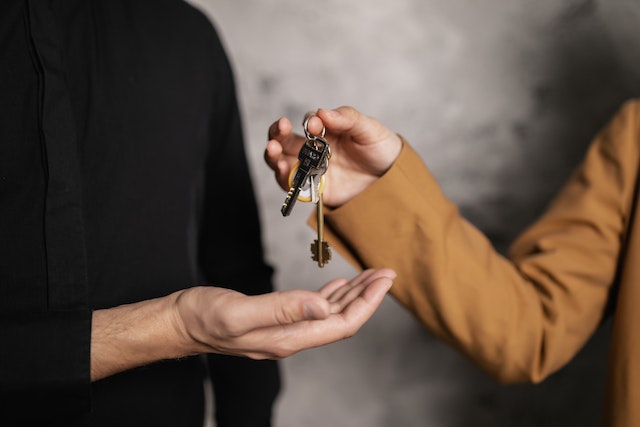 What is a Conveyancer?
A conveyancer is a legal professional who will deal with all the legal documentation and exchange of properties when buying and selling a property. They will undertake the legal process of transferring property ownership on your behalf.
While all solicitors are trained in areas of residential conveyancing, by appointing an experienced residential conveyancer, you will benefit from their specialist skills and knowledge – which can prove particularly crucial for more complex and lengthy property purchases or sales.
While conveyancers can also help with matters relating to re-mortgaging your home, as well as transferring joint or single property ownership, a specialist residential conveyancing solicitor can help you deal with more complex issues of residential property law, such as leasehold properties and the transferral of equity.
What Does a Conveyancer Do?
Conveyancers carry out a number of activities which differ depending on whether you are buying or selling a property, and whether you are taking out a mortgage or you are buying a property outright.
What does a conveyancing solicitor do if you are buying a property?
Complete ID checks and property title checks – these prove the ownership of a property as well as the history of its ownership.
Obtain and check proof and source of funds checks – these are required by Anti-money laundering regulations.
Decide which searches are required for the property – these may include flood risk assessment, access rights to the property, and possible future developments that may affect the property.
Review the information provided by the seller's solicitors to raise enquiries on your behalf – this is to ensure the Title you are purchasing is legally sound.
If you are taking out a mortgage, a conveyancer will check your mortgage offer.
Work with all other legal professionals involved in the buying process to decide on a completion date.
Prepare formal Reports on the Title, Mortgage Offer, Searches and other important documents (such as Management Packs where Leasehold properties are concerned) to highlight the important areas for your particular attention.
Draft engrossment documents for your signature.
Prepare financial statements – this breaks down the financial inputs and outputs during a property purchase.
Register the change of ownership with the land registry, and pay applicable stamp duty or land tax on your behalf.
What do conveyancers do if you are selling a property?
Create a contract pack will all relevant documents necessary for the sale of a property.
Liaise with the conveyancer or solicitor appointed by the purchaser of the property to answer any enquiries they may raise.
Organise a mortgage redemption statement.
Liaise with any third-parties, such as a Landlord or Management Company on Leasehold properties, to ensure enquiries are adequately answered.
Transfer any contracts or documents that you need to sign.
Manage the completion date.
Arrange the transferal of funds.
You can also expect specialist help and advice from your appointed conveyancer to guide you throughout the property sale which can help make the process simpler and less stressful.
Conveyancers can also assist should you wish to Transfer or Remortgage an existing property.  Additionally, a Conveyancer can assist with Lease Extensions and Enfranchisements where you own a Leasehold property.
Do I Need a Conveyancer?
If you are taking out a mortgage to purchase a property, a legal professional is required to complete the property purchasing process.  If you are a cash buyer, you are not legally required to instruct a solicitor but it is highly recommended that you do.
If you are selling a property, you again do not legally need a conveyancer but selling a property can come with many of its own challenges that can be difficult to navigate, such as the drafting and negotiating of terms within the property contract. It is therefore recommended.
We would always advise seeking the involvement of legal professionals to ensure all aspects of the selling process are taken care of correctly, and to minimise risk.
When Should I Appoint a Conveyancer?
When buying or selling a property, appointing an experienced residential solicitor or conveyancer as early as possible in the process can help ensure a more successful transaction.
You can instruct a conveyancer to act on your behalf as early as when you have made the decision to buy or sell a property. This can place you in a strong position as buyers or sellers will see that you are prepared and ready to get the process rolling. Your preparedness could also mean your offer for a property may be seen more favourably over those who are less prepared.
How Much Are Residential Conveyancing Fees?
Residential conveyancing fees can vary significantly depending on whether you are buying or selling a property, or both.
Residential conveyancing fees can be split into two parts:
The conveyancer's fees for doing the work.
Disbursements – these are third party charges incurred through services, such as property searches.
Average Conveyancing Fees for the Sale of a Property
On average, conveyancing fees (exclusive of disbursements) for the sale of a property can range anywhere between £600 to £1,900 for properties up to the value of £800K.
Average Conveyancing Fees for the Purchase of a Property
On average, conveyancing fees for the purchase of a property can range anywhere between £1,000 to £2,600 for properties up to the value of £800K.
Extra charges may be incurred if unanticipated issues arise or if you are buying or selling a leasehold property, a new build property, or a property bought using a Lifetime ISA (LISA).
In order to get a more accurate estimation of conveyancing fees, you can request a quote online.
Although buying or selling your residential property is often an exciting time, it is not without stress. Our specialist residential conveyancing solicitors at Newtons Solicitors have years of experience and in-depth knowledge of property law and the local market, to support and guide your through the process. Our expertise was accredited with the prestigious Law Society "Conveyancing Quality Scheme", shining a light on our solicitors' wealth of skill and knowledge.
If you're considering buying or selling a residential property, or are looking for advice that cuts through the property jargon, contact us today or request a call back at a time that suits you.
Video Transcript:
"I'm Ailsa Monaghan, I'm a senior solicitor at Newtons Solicitors and I've recently been appointed Head of Residential Conveyancing North team, and I'm based at the Durham office. My specialism is residential conveyancing, which involves all manner of freehold and leasehold purchases and sales, remortgages, lease extensions, anything to do with residential conveyancing really.
How Complicated is Conveyancing?
Some transactions are very straightforward and can go through at a relatively reasonable pace, quite quickly and straightforward; other transactions can be quite complicated and take some time to go through and to resolve.
There are many reasons why it can be complicated, there may be problems with the title that need to be rectified (which is always a good reason why you should always go and see a solicitor, just in case there is that problem), but also if there's a chain involved, there's a lot of people involved and you're trying to get everyone to move on one day, so it's always helpful to have someone there to guide you and give you advice and just basically there to help you.
Why Should You Use a Solicitor for Conveyancing?
You need to use a solicitor just so you've got that legal advice in place, particularly if you're using a mortgage lender. Mortgage lenders will require you to take independent legal advice, or at least some advice with regards to the transaction and lenders will want to instruct a solicitor for that transaction.
There are some things which you can do on your own, which would involve downloading various land registry documentation and registering it yourself, but we would never recommend that someone would do that, especially if they don't understand the property law, the land law. It could lead to problems in the future so we would always say, come to see a solicitor.
Why Use Newtons for Conveyancing?
Newtons Solicitors has twelve offices throughout North Yorkshire and Country Durham. Each office has a conveyancer who is a specialist in that particular area and is a specialist of that particular marketplace. Although we do have twelve offices we are still very much a team, so we can rely upon each other for assistance and guidance with any matters that do arise within our large team."