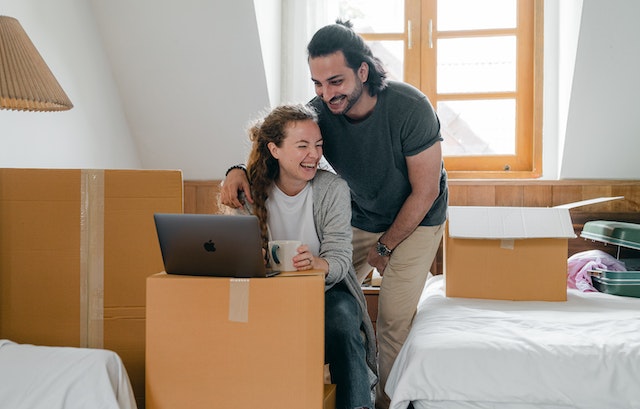 If you're considering buying a residential property for the first time, it's vital to know what schemes are available for first-time buyers and how they work. This is especially important if you are struggling to save for a deposit.
With the average age of first-time buyers increasing and inflation causing house prices to climb, it is certainly a difficult time to be a first-time buyer. In this guide, we'll take a look at what help is available and whether you could be eligible.
What schemes are available for first-time buyers?
First-time home buyers may be able to choose from a range of schemes which aim to help individuals get on the property ladder.
The First Home Scheme
England's First Home Scheme allows eligible buyers to purchase a property for 30% to 50% less than its market value.
You can search for properties in your local area advertised as part of this scheme and contact the developers to inform them you would like to purchase a First Home. The developer will help you complete an application, which will then be sent to the local council. An independent surveyor values each of these properties to ensure the 30% to 50% discount is based on genuine market value.
Outside of London, properties bought as part of this scheme cannot be worth more than £250,000 once the deal comes into effect. It is worth noting, however, that you must pay a fee if the property you want to purchase is a new build, and on re-sale you can only sell the property to someone who is eligible for the scheme and with the same percentage discount applied.
To be eligible for the First Home Scheme, you must be a first-time buyer aged 18+ with the ability to obtain a mortgage for at least 50% of the property price. The household you are part of must also not earn over £80,000 (or £90,000 if you reside in London). You should also be aware of your local council's conditions, which may prioritise offering discounts to essential workers, those on lower incomes and people who currently live in the area.
LISAs
LISAs, otherwise known as lifetime ISAs, provide first-time buyers up to a 25% bonus to buy a house. The government offers up to £1,000 per annum if the buyers are able to save £4,000. Moreover, LISAs take effect per person rather than per household, meaning that both parties in a couple can benefit from these bonuses.
To be eligible for a LISA, you must be between 18 and 39, and the purchase price of the property can be no more than £450,000. Anyone in this age range can open an account to save money for a first purchase, which can be removed after a minimum of one year.
If you don't remove the money to purchase your first home, you can use the funds if you are terminally ill with fewer than twelve months to live, or if you are over 60. If you attempt to withdraw your funds outside of these criteria, you may be subject to a 25% penalty.
  The Mortgage Guarantee Scheme
The Mortgage Guarantee Scheme enables the government to help individuals with small deposits make a first-time purchase by offering a guarantee to lenders, including building societies and banks.
This first-time home buyer scheme works by allowing lenders to buy a mortgage guarantee when the buyer only has a small deposit of 5%. The guarantee compensates the lender for a net loss portion suffered during repossession, meaning that the government covers 95% of the mortgage cost above 80% loan-to-value if the lender happens to lose money.
Buyers taking out a mortgage under this scheme are still responsible for making repayments just as they would for a regular mortgage, and will need to meet the lender's affordability criteria.
You don't need to be a first-time buyer to qualify for this scheme, you can also be a previous homeowner, but it is worth noting that this scheme typically targets those with a small deposit looking to purchase a property of up to £600,000, which cannot be a newbuild. Furthermore, you'll have to apply for a repayment mortgage, meaning you cannot fill out an application for an interest-only mortgage.
Shared ownership
A shared ownership arrangement enables people to buy a part of a property while paying rent on the remaining part. This allows those who cannot afford an outright purchase to get onto the property ladder, although a small deposit of 5% to 10% will still be required.
Individuals typically buy 10% to 75% of the property's total market value and pay rent to a landlord at a discounted rate, as well as any service charges(such as for repairs and maintenance). The more shares you buy, the less you'll pay since the landlord's share size determines the rent.
Homes eligible to be bought under shared ownership include new builds, existing properties via a shared ownership resale scheme and homes that meet specific needs, such as those with disability access. You can seek shared ownership homes through local councils, housing associations, and other organisations, although all properties under this arrangement are considered leasehold.
In most cases, you will be offered the opportunity to "staircase" to full ownership, which essentially means you can purchase additional percentages of ownership for the market value until you reach 100% ownership.
Right to Buy
The Right to Buy scheme allows individuals in council housing to buy the property they are residing in at a discounted rate from the housing association or local government it is under. This scheme is designed to encourage home ownership for those who may not otherwise be able to afford a property.
You are eligible to buy a property under the Right to Buy scheme if:
The property in question is your main home
It is self-contained
You've had a public sector landlord for three years
You are a secure tenant
You also have the opportunity to make a joint application with an individual who shares your tenancy or up to three family members who do not share your tenancy but have resided with you for the past year.
Deposit Unlock
Created by the Home Builders Federation, the Deposit Unlock scheme allows home movers and first-time buyers to purchase a new build home with just a 5% deposit. This scheme can only be undertaken with developers partaking in the scheme and requires a mortgage provided by a participating lender, such as Nationwide. House builders pay to cover the mortgage, ensuring lenders are comfortable providing high loan-to-value mortgages for new builds.
You are eligible for this scheme if you:
Have at least a 5% deposit
Are buying a new build property
Do not own another home.
£750,000 is the maximum loan you can take out via this scheme.
What do first-time buyers need to consider?
For many people, buying a home for the first time is a significant and exciting milestone. That being said, there are a lot of factors you need to consider before stepping on the property ladder:
Your budget is probably the most obvious factor you need to consider before purchasing a home. Figure out exactly how much you can afford to spend, including:
– the property's purchase price
– ongoing payments (such as ground rent, service charge, utilities, and taxes)
– conveyancing fees
– conveyancing disbursements (such as property Searches and Registration fees)
– renovation costs
– mortgage advisor fees
– moving expenses
– Stamp Duty Land Tax
Another expense you have to consider is saving for the deposit. The vast majority of lenders demand a down payment, which is generally around 10% to 20% of the property's purchase price. Many people struggle to obtain a sizeable down payment, which is where first-time buyer help schemes come in handy.
It's a good idea to conduct market research on your area of purchase. By doing this, you can educate yourself on property values, current trends, and whether it is a good time to buy or not. Prices often fluctuate, so observing the market can help you make more informed decisions.
Ensure you check your credit score and be willing to improve it if required. A higher credit score is desirable because it can help you secure a better mortgage rate. It's also worth getting pre-approved for a mortgage to help you get a better idea about how much money you can actually borrow from a lender.
It's recommended that you get a professional home inspection report (also known as a Survey) before finalising your purchase. This can reveal any issues with the property which could impact your overall decision.
Be sure to consider your future life and long-term objectives. Consider family planning, career, and financial capabilities when thinking about your future and whether this property can meet your long-term needs. You might also want to consider the property's possible resale value if you are planning to sell up in future.
Securing professional legal and financial advice is always a wise idea prior to making a purchase. Having a solicitor and financial advisor on your side can help you make a more informed decision, and protect your interests during the purchase.
How Newtons Can Help
Our team is well-practised in guiding clients through residential conveyancing. We are aware that buying and selling a property can be tricky to navigate on your own, so please reach out to us to make the stages of conveyancing as easy as possible. We can inform you on what help is available for first-time buyers and offer you the sound advice and information you need to make your buying experience a success. Please contact us for more information today.