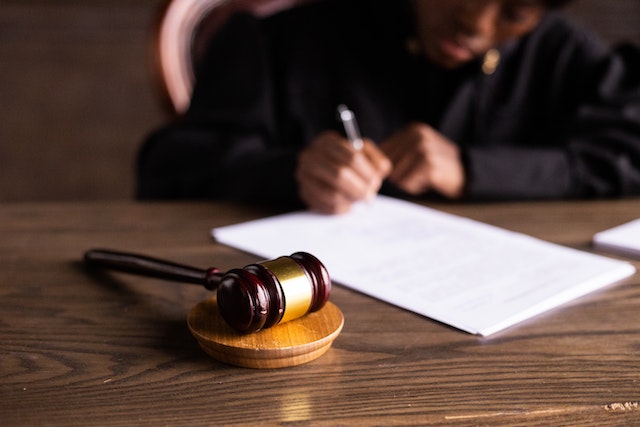 Understanding where you stand with the different stages of divorce can be tricky at times, with so many different legal forms to get your head around. In a divorce, Consent Orders are the best way to ensure that all financial matters are resolved. In this post, we're taking a look at what Consent Orders are in family law, how to apply for one, and what happens if one party breaches the order.
What is a Consent Order in family law?
A Consent Order refers to a legal document which states the agreements between each party regarding the division of their assets and other matters. This document covers numerous financial matters, including property, assets, savings and pensions. It may also discuss any agreed maintenance payments. The final document is legally binding to enforce your financial agreement and protect both parties from future claims.
When is a Consent Order relevant in divorce, and when should I apply for one?
Ideally, it's best to have your solicitor draft this order in the early stages of divorce, before the court grants the Conditional Order, as this ensures that your divorce can be finalised without any obstacles delaying matters.
You can file your Consent Order once the court has pronounced the Conditional Order. While you can still apply for a Consent Order after the Final Order stage, we recommend finalising a Consent Order before divorce proceedings are complete. If you choose to wait until the divorce has been finalised before you implement a Consent Order, you could be at risk financially due to how pensions are treated following divorce.
It's worth bearing in mind that a judge may take up to a month to approve this type of order, and this timeframe can vary depending on your court's workload.
How do I apply for a Consent Order?
You can only apply for this type of legal order if you have existing divorce proceedings with your ex-partner. Once you and your ex-partner have drafted a document that you both agree is fair, you can submit a copy signed by both parties to the court for approval. This can only be submitted to court following a Conditional Order of divorce being made by the court.
Applying for approval of your Consent Order currently costs £53, and if a judge believes that it is fair, it will typically be approved without any hearing. If the judge doesn't believe the document is fair, they may ask you to amend it or list a hearing to speak to the parties about the terms of the order.
If you and your partner cannot agree on how to divide your assets, you may wish to explore alternative dispute resolution.
Applying Online
Following April 2022, Consent Orders are allowed to be presented to the court through the online court portal, which a judge then reviews. Once the judge approves the Consent Order, an email is sent to each party, allowing the sealed order to be downloaded electronically.
What happens if one party breaches the Consent Order?
After applying for your Consent Order and having it approved, you may think you don't need to worry. However, should either party breach the terms of the Consent Order, it must be dealt with accordingly.
Firstly, it may be best to reach out to your ex-partner directly or via your solicitor. From this, you could uncover why the party has breached the order and may be able to resolve the situation efficiently without needing to take matters to court. Due to the expenses associated with the court, this method is undoubtedly favourable to both parties.
However, if you cannot resolve matters on your own, you can request that your court enforce the Consent Order. If the court recognises that the other party has breached the order, they can be forced to meet the terms of the order and cover any fees associated with bringing this issue to the court.
In the event that one party cannot satisfy the requirements due to financial issues, the court may review the terms of the Consent Order in light of the change of circumstances.
What could happen if I don't get a Consent Order when getting divorced?
If you don't get a legally-binding Consent Order during divorce, you may face problems later down the line. For example, the other party may withdraw from your original financial agreements and make a claim against some of your assets. This often happens in cases where, following an agreement, you gain a large sum of money through an inheritance, a lottery win, a career promotion, or any other financial windfall. Because of this risk, you should never underestimate the importance of resolving financial matters in divorce, and you should always secure a legally binding Consent Order before ending your marriage. This can help protect you and prevent your ex-partner backing out of your financial agreement.
How can Newtons Solicitors help?
Divorcing parties are often bombarded with a range of unfamiliar legal information and documents during an emotionally straining time.
Here at Newtons Solicitors, we know how challenging negotiating a divorce financial settlement can be. This is why our team of experts use their years of professional expertise to support clients, offering the guidance and advice individuals need to secure the right results.
Our divorce and separation team can help you gain knowledge of where you stand in your divorce and how you should proceed to protect yourself and your assets.  We care about helping people when they need it most, and our specialists are here to guide you through divorce and Consent Orders.
If you are considering seeking legal advice on drafting and submitting of a Consent Order in divorce, please don't hesitate to contact us today, and we'll be more than happy to help you out.