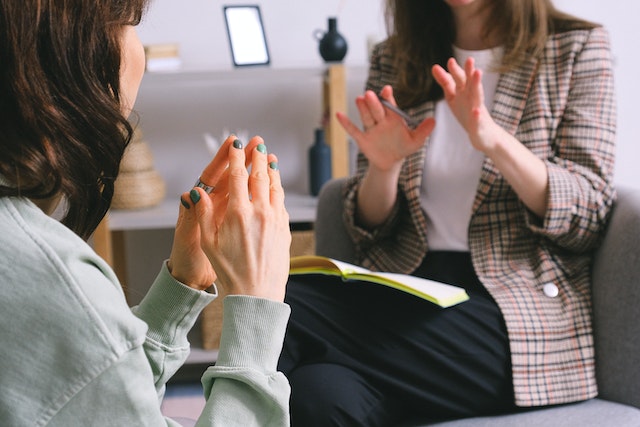 As you move through the different stages of divorce, you and your ex-partner may consider mediation. The divorce mediation process may feel daunting, especially if you're going through a particularly emotional time. However, committing to mediation could help you draw a line under the conflict with your ex-partner – once and for all.
The right specialist divorce solicitors can help to walk you through the process and ensure no stone is left unturned. Our experienced team of family law specialists is here to explain what you can expect from the mediation process in divorce.
What is mediation in divorce, and what can it help with?
Mediation in divorce is a process you and your partner can try before entering into any legal proceedings during separation.
An initial MIAM meeting is required before separating partners try mediation. MIAM, otherwise known as a Mediation Information and Assessment Meeting, involves a trained mediator assessing whether mediation is an appropriate form of alternative dispute resolution. It is possible to attend a MIAM together or separately.
The mediation process will then involve communicating with a professional mediator to iron out the details of your divorce and separation and helping to settle matters on finances, child arrangements, and property.
Typically, divorcing partners will undergo three mediation meetings, although this will be entirely determined by how much progress you make each time you meet. Agreements made in mediation are voluntary, but a Consent Order can make them legally binding and enforceable.
The benefits of mediation before divorce
There are many benefits of the mediation process, and here are some of the most typical reasons why divorcing couples choose to go down this route:
Mediation enables individuals to have a voice
The mediation process can be described as collaborative rather than combative. It enables both sides of the partnership to have an equal say in the divorce's outcome and allows them to be fully involved in making decisions without arguing.
Mediation has the children's best interests at heart
One of the most prominent benefits of mediation in divorce is that it puts any children you have first. Divorce can be challenging for children, so it is often in their best interest if Court proceedings can be avoided. Mediation creates a more peaceful route in the divorce process, which can put less pressure on your children by providing solutions that work for both parties.
Mediation helps assist with agreements
Since a trained family mediator is present in this process, you and your partner may be able to make agreements more easily. Mediators can stop you from wasting time on disagreements and difficult decisions and give each party the right amount of empathy. Professional mediators can give realistic options on what you can do with your property and, if you have children, provide workable parenting plan suggestions that you may not have otherwise considered. Agreeing on a parenting plan can make a huge difference in providing a smooth transition for your children in what is a disruptive time.
What materials do you need to gather before beginning mediation in divorce?
You need to gather a selection of materials before you can proceed with the divorce mediation process. For property and financial agreements, you are required to complete a financial disclosure form. For this, you need to fill in information such as:
Any debts you have
Your income
Living cost spends
How much you have in your bank accounts
Any properties you have
The first mediation session will require you to take bank statements and bills. You and your ex-partner must be transparent when discussing your financial situation to ensure your agreements are valid. Being dishonest could lead to your ex-partner taking you to Court.
What does a mediator do in a divorce?
There are a few different stages during mediation in divorce, although the preliminary stage sees you and your ex-partner meeting your mediator. At this point, the mediator will explain their role and assure each party that they take an unbiased stance and act only to generate a fair result for both partners. The mediator will check your documents and offer a statement about the subject matter. They will then discuss what action will be taken.
Following this, the mediator will allow each party to voice their side of the story before a practical agreement occurs. The mediator will gather all the relevant evidence and question each partner about why they took specific approaches or requested particular outcomes. After weighing up the evidence, the mediator will state what they think is the root of the problem.
Once the mediator identifies the problem, the bargaining stage will commence. This stage can be varied from couple to couple, although it generally uses a convention in which the parties must adjust a settlement until they reach a good resolution.
An alternative solution is for the mediator to discuss negotiations with each side of the party individually. Since these sessions are confidential, it is easier for each party to discuss their emotions, fears, and desires authentically.
What happens once you reach an agreement in mediation?
If you are able to come to an agreement in mediation, you can formalise this as an official document that the Court can make legally binding. Accepting the guidance of professional family lawyers or other legal experts at this stage may help this process.
What happens if mediation doesn't work?
If you don't reach an agreement with your ex-partner during the divorce mediation process, the mediator can guide you on the possible next steps.
You could attend a family arbitration, where an arbitrator will weigh up your and your ex-partner's disputes and make decisions for you. This method is quicker and cheaper than carrying out a legally binding order. You may want to discuss this with the other party, as both need to agree for this to work.
In an independent barrister review, the family law barrister will write a report on how the law applies itself to your personal case and the likely result if you went to Court. While this isn't legally binding, it indicates what would happen if you did end up in Court. These types of reviews adopt a neutral perspective.
If you can't develop a solution regarding property or finances after mediation, a solicitor will typically recommend you take things to Court. In this scenario, your mediator can sign forms for financial issues and parenting arrangements to make it evident that the mediation process was executed but failed. Just keep in mind that if you have children, the Courts won't usually decide who your child will reside with if they believe you can devise a solution amongst yourselves.
Attend a collaborative law session
If you want to avoid attending Court, you could attend a collaborative law session where both parties will work together to come up with a solution in the presence of solicitors. This is a prevalent method for those with children needing to make amicable child arrangement agreements. However, you should seek a solicitor's advice before opting for this approach.
How can Newtons Solicitors help?
Here at Newtons Solicitors, we know how complicated no-blame divorces can be, so it's critical that you seek expert advice to help you handle your separation and mediation as effectively as possible.
Our legal professionals are more than able to give you the much-needed support you need at this challenging time and ensure that the process runs smoothly for you as well as your children. We can offer rigorous guidance on alternative dispute resolution options in family matters, which may be critical in family cases.
If you would like to discuss your situation with one of our dedicated solicitors, please contact us today.