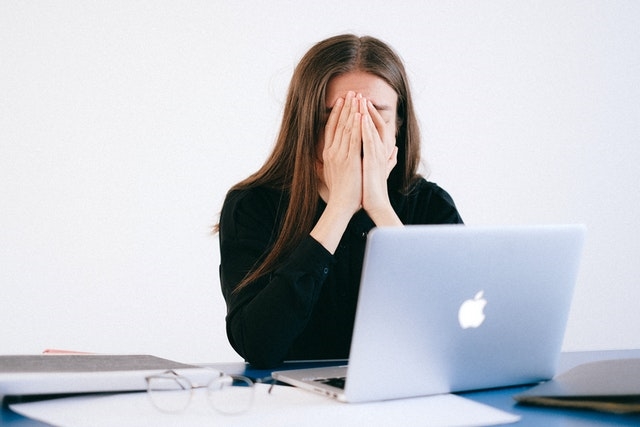 Experiencing an unfair termination of an employment contract can come as quite a shock. If you believe you have been unfairly dismissed, you can take your former employer to an Employment Tribunal to claim for unfair dismissal.
What Counts as Unfair Dismissal?
An unfair termination of an employment contract occurs when a former employer ends your employment contract without a fair reason for doing so, or without following appropriate dismissal procedures. For instance, if you haven't been given the a fair opportunity to address the reasons why your employment is being terminated or you disagree that the reasons given are accurate.
You are eligible to claim against unfair dismissal if you were employed for more than two years. However, there are circumstances where you aren't eligible to claim against an unfair dismissal, such as if you are a member of the armed forces.
If you have won an Employment Tribunal case with the assistance of a work tribunal solicitor, your former employer may be ordered to:
Re-instate your job role.
Offer you a different job role within the company.
Offer you financial compensation depending on how long you were employed at the company, your age and your gross weekly pay.
Have I Been Unfairly Dismissed?
If you're uncertain as to whether you have been unfairly dismissed from your job, a fair dismissal can be broken down into the following five reasons.
Redundancy
Redundancy is a fair reason for dismissal as long as you weren't made redundant due to your gender, sexuality, age, or if you have a disability or are pregnant.
Illegal conduct by breaking the law
A dismissal would be fair if you have broken the law and engaged in illegal activity. Or if continuing to employ you would mean that your former employer would be breaking the law; for instance, if you are a taxi driver and have had your driving license revoked.
Your capability to fulfil the job role
If you are unable to fulfil your job role or can't appropriately complete your duties, this is a fair dismissal. However, before a former employer has dismissed you due to this reason, they must have discussed these issues with you first and given you the support or opportunity to improve on these areas.
Long term illness
Long term illness would be a fair reason for dismissal if the illness resulted in you not being able to complete your job role. However, reasonable adjustments must have been put in place first.
Gross misconduct
Gross misconduct could be if you have shown violent behaviour towards a customer, colleague or against company-owned property.
If you have been dismissed for any reasons except for the above fair reasons, it is likely, you have experienced an unfair termination of an employment contract.
Instant Grounds for Unfair Dismissal Eligibility
There are certain scenarios where you instantly have grounds for an Employment Tribunal case against unfair dismissal.  These scenarios include if:
You are pregnant or on maternity leave.
You are on paternity leave, adoption leave or leave for any family related issue.
You are a trade union representative
You have or haven't joined a trade union.
You have participated in whistleblowing.
You participated in official industrial action.
The Importance of Work Tribunal Solicitors
Employment is an important and often very sensitive issue for many people. When a situation is handled badly, the risk of a claim being pursued increases. Not only due to legal merit but also perhaps due to the personal motivation of the employee. It is important that the situation is handled well from the start and appropriate legal or human resource advice sought at an early stage to work towards appropriate unfair dismissal compensation.
How Can Newtons Work Tribunal Solicitors Assist You?
Newtons Solicitors successfully helped a member of a schools' Senior Management Team succeed in a claim for unfair dismissal. The claimant was made redundant in late 2015, after almost 20 years of service with the school. Following this dismissal, they brought their complaints to an Employment Tribunal.
The case lasted almost two weeks, with the judgement delivered at the Employment Tribunal in August 2016. The judgement found that, the reason for dismissal was not due to redundancy but that it was used as a convenient peg to hang the dismissal.
This case is a reminder to employers of the risks associated with dismissing staff and in particular using redundancy as an excuse to remove particular employees. A situation involving the dismissal of a long-serving, popular employee, can obviously expose the employer to significant legal, management and compensation costs.
However, what may be more damaging is the potential unrest among staff, the damage to the reputation of the employer and related difficulties for those responsible for making the decision. This is especially so if the judgement goes against you.
The risk of employees enforcing their rights is very much alive and many claims are pursued. Many people now have the benefit of legal protection insurance which enables them to fund the claims using their local solicitor.
If you believe you are a victim of an unfair termination of employment contract, please don't hesitate to contact our Employment Law specialists. Our highly experienced work tribunal solicitors are here to advise individuals who believe they have unfair dismissal eligibility or businesses accused of unfair dismissal. Look no further than our experienced solicitors who can provide clear guidance for your case.