Andrew Cawkwell - Director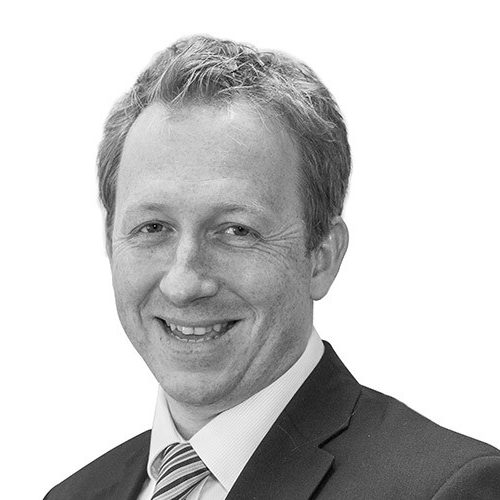 Related Media
Andrew Cawkwell
discusses businesses in distress with Stray FM
Member of:


Andrew Cawkwell is a Director of Newtons Solicitors and dual qualified Restructuring and Insolvency Solicitor and Certified Turnaround Professional accredited by the European Association of Certified Turnaround Professionals.
Andrew delivers legal advice to Insolvency Practitioners on administrations including the sale and purchase of businesses using the pre-pack administration procedure and works with a range of businesses across the North East. He has a national reputation for delivering practical and focussed solutions for owners and directors of businesses which are facing financial difficulties.
Andrew led the fan based rescue of Darlington Football Club in 2012 and was awarded recognition by industry peers in 2016 as "Turnaround Practitioner of the Year" at the Turnaround, Rescue and Insolvency Awards. Andrew is a national board director of the Turnaround Management Association, which is a market leading worldwide professional body bringing together nearly 10,000 restructuring professionals globally.
Andrew's experience includes:
Buying and selling companies from administrators;
Company restorations;
Members' Voluntary Liquidations (including s110 Insolvency Act 1986 reorganisations);
Appointing administrators, extending administrators appointments, and applications to court arising during an administration;
Debt forgiveness, debt for equity swaps and negotiating with Lenders and HMRC;
Antecedent Transactions including claims for wrongful trading, transactions at an undervalue, transactions to defraud creditors and preferences (including defending individuals facing such claims);
Presenting compulsory winding up proceedings;
Drafting statutory demands for payment  and setting aside statutory demands (in the context of personal insolvency);
Acting for trustee's in bankruptcy in recovering assets comprised within the bankrupt estate;
Preparing injunctions to restrain the presentation of a winding up petition;
Applying to court for the appointment of a provisional liquidator;
Dealing with Law of Property Act Receiverships including appointment and validation and sale of property through receivership
Business Turnaround
Restructuring of balance sheets
Closing down companies outside of a formal insolvency event such as charities and non-profit organisations
Andrew works out of our Durham, Stockton, Darlington, Harrogate, Knaresborough, Ripon, Northallerton, Richmond, Stokesley, York,  Thirsk and Beverley offices.
Contact Details
Specialist Services
Antecedent
Appointing administrators
Appointment of a provisional liquidator
Business Turnaround
Closing down companies outside of a formal insolvency event such as charities and non-profit organisations
Company restorations
Compulsory winding up proceedings
Debt forgiveness
Drafting statutory demands
Insolvency and Turnaround
Law of Property Act Receiverships
Preparing injunctions to restrain the presentation of a winding up petition
Restructuring
Trustee's in bankruptcy
Voluntary Liquidations