Oliver Hebdon - Solicitor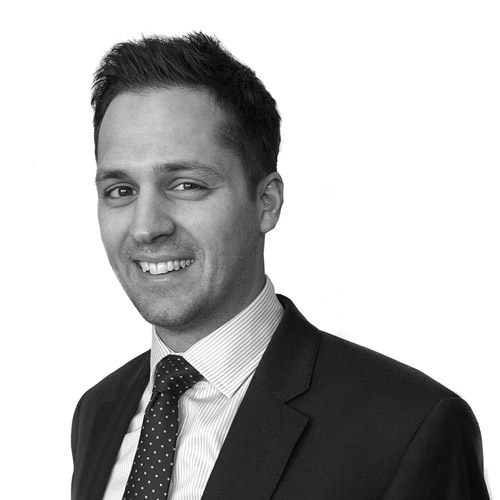 Oliver is a solicitor in both the Employment and Corporate and Commercial teams.
Prior to qualifying at a leading commercial firm, he has spent time with national and international law firms in Queensland, Australia.
His employment law experience includes:
Advising employers on a range of strategic and procedural issues, including redundancy/ restructures, discrimination, dismissal, equal pay, flexible working, absence management, data protection and recruitment and selection;
Advising employees on issues arising during the course of their employment and those arising from termination;
Advising and negotiating settlement agreements at senior director and management level;
Drafting complex director service agreements, consultancy agreements, contracts of employment and Employee Handbooks;
Advising SME's on the implementation and management of employment policies and procedures;
Conducting Judicial Mediation and regularly appearing in the Employment Tribunal together with all related preparatory work including Grounds of Claim/ Response, disclosure, witness statements and Schedules of Loss;
Advising on proposed contractual variations and their associated practical and commercial implications;
Successfully defending an unfair dismissal claim on behalf of a national engineering and steel frame company;
Acting on behalf of a University in relation to a complex equal pay claim;
Advising in a successful appeal to the Immigration Appeal Tribunal against a claim for deportation brought by the Secretary of State.
Oliver's corporate and commercial law experience includes:
Drafting and negotiating a variety of commercial agreements including distribution, franchise, partnership and shareholder agreements;
Providing corporate support and advising on the acquisition and disposal of companies and businesses, raising additional enquiries, preparing detailed reports and providing warranty and indemnity advice as well as all ancillary employment and TUPE related advice;
Advising and conducting due diligence on a number of academy conversions, liaising with the DfE and local authorities;
Advising Sunday Times PwC Profit Track 100 Company on its intellectual property policy, restrictive covenants and restraint of trade strategy.
Oliver works from our Stokesley, Durham and Stockton offices.
Contact Details
Specialist Services
Advice for Employees
Advice for Employers
Advice for Senior Executives
Agreements
Company and Commercial Law
Company Law
Corporate Law
Employment Law for Business
Employment Law for Individuals
Franchising
HR Support
Intellectual Property
Settlement Agreements